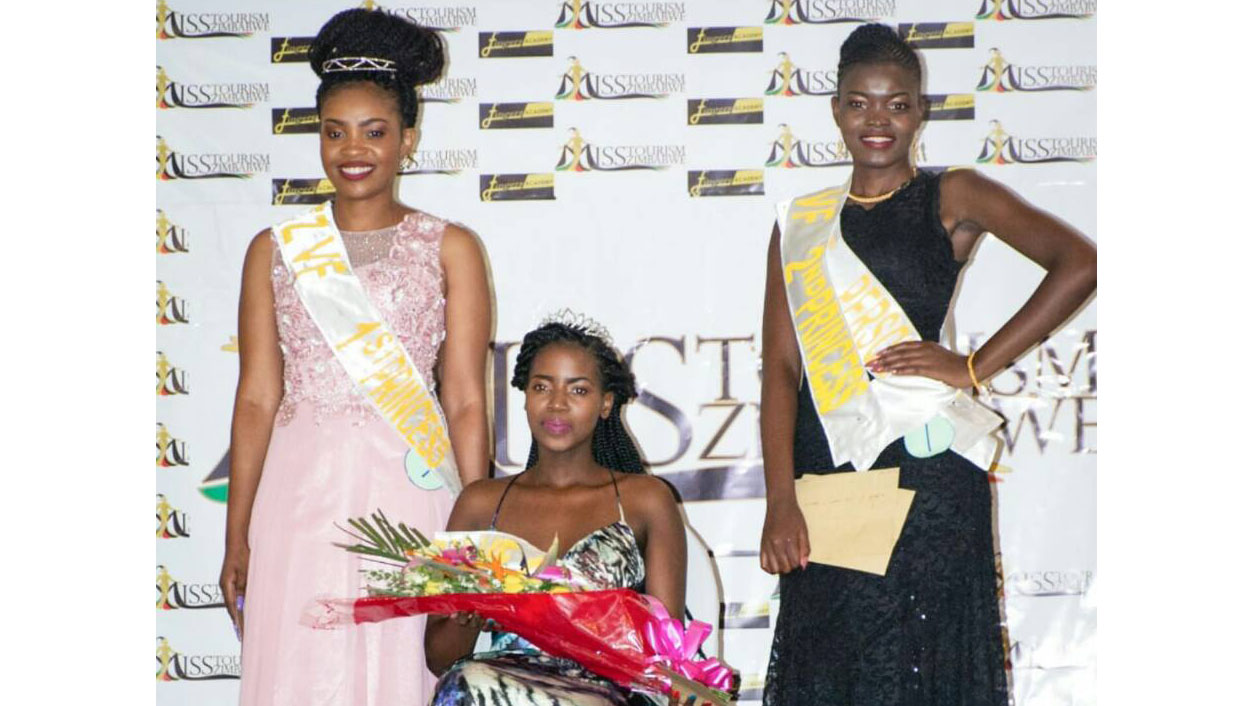 The Sunday Mail
THERE are still a few months to go before the Miss Tourism Zimbabwe finale takes place in the City of Kings but the search for beauties to compete for the ultimate prize is already underway.
Last week, regional finals kicked off in Matabeleland North at Elephant Hills Hotel in Victoria Falls. Nineteen-year-old Chantelle Dlamini took the crown.
Dlamini, together with the first princess, 20-year-old Hannah Maramba and second princess Ivy Ncube (17) will be representing their region at the pageant's finals come September.
Speaking to The Sunday Mail Society, Miss Tourism Zimbabwe Victoria Falls licence holder Shantel Nkomo said they were happy with the outcome of the event although a small number of girls took part.
"It has been a long time since the area had such a beauty pageant of this magnitude and many people might have thought it would not take off but honestly I am happy with the beautiful girls that participated," said Nkomo.
"The contestants came from the different parts of the province, including Plumtree, Hwange and Victoria Falls."
She added that they were going to ensure that the pageant is held every year as it will benefit the community.
"Consistency is key, so we hope to keep on affording both the girls and the Vic Falls community an annual beauty pageant of such calibre."
Masvingo and Bindura were set to host their finals last weekend while the Mutare and Chinhoyi finals take centre stage on June 2 and June 8 respectively.
It seems like the organisers of this year's Miss Tourism Zimbabwe have done their homework and are determined to search far and wide for the most beautiful women the country has to offer.
In recent times, participants for national pageants have been selected after auditioning in Harare, rather than competing at the regional level. This has seen many aspirants from various parts of the country missing out.
The 2016 edition saw 120 contestants auditioning for 18 slots. Organisers claimed that the girls had been drawn from all provinces.
While the event failed to take place last year due to various reasons, the search for contestants was supposed to be done through auditions at Andy Miller Hall in the capital.
The re-introduction of the regional pageants has been hailed by many, with the Manicaland licence holder stating
that this will boost domestic tourism and promote modelling throughout the country.
Beauty pageants have often been rocked by controversy but it seems like there is optimism surrounding this year's event considering that there is a new sheriff in town — one Sibusisiwe Dube.