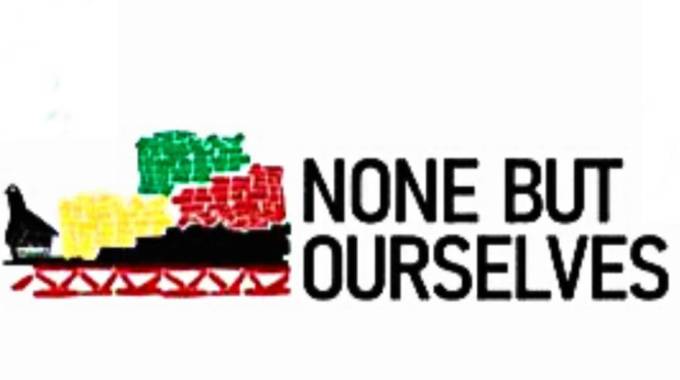 The Sunday Mail
President E.D. Mnangagwa
Across all our State universities, the governing University Councils recently saw it fit to upwardly review fees for university education in the country.
Several factors made this decision necessary, not least currency fluctuations we have experienced in the country, and which we are steadily stabilising.
Misaligned fees structure
There was also the fact of the misaligned fees structure in our whole education sector. For a very long time, fees for university education have been low; in some cases, lower than fees charged by many secondary schools in the country.
It certainly does not make sense that our higher education, which is at the apex of the entire education system, and which is internationally benchmarked, meaning it requires specialised facilities and tuition, turns out to be cheaper than foundational primary and secondary education.
This anomaly, which in actual fact meant enormous subsidies for higher education by Government, had to be corrected. Government, thus, supported university authorities in their decision to take the necessary corrective action.
Expanding higher education
There is also another compelling reason. Our tertiary education has expanded tremendously. From a single university at Independence in 1980, we now have 17 State universities, including some that are highly specialised.
In addition, we have several satellite campuses and facilities for distance education, which in sum swell enrolments in these highly critical institutions.
The national student population has grown tremendously.
Need for more facilities,
infrastructure
To the university, we are building more and more structures, including facilities for student accommodation.
A significant part of the national budget is, thus, going towards setting up and expanding these institutions, including planning for new ones.
The financing formula for our higher education has had to change, so the burden of this growth is shared to make it sustainable, and so we retain our reputation as a purveyor of best tertiary education by international standards.
How do we compare with other universities?
Following this decision on fees by governing University Councils, I, as Chancellor of all State universities, requested university authorities to furnish me with a comparative schedule for fees charged by similar institutions in our region and beyond.
After receiving and examining the schedule, it has become quite apparent that the old fees we charged were untenable, while the new fees our universities now propose are not just reasonable, but still either below or within the range of what their peers in the region are charging. With the exception of universities of Namibia and Malawi, fees now being levied by most of our universities are at par or below those obtaining at other universities in our SADC region.
Cost of service considerations
A more sustainable way of looking at the new fees as agreed to by University Councils is measuring them against costs of dispensing quality tertiary education under current circumstances in our country.
I am positive that the fee levels suggested fall far below the costs of providing the service.
This means that even with the new, relatively higher fees, Government still has to move in with some subsidies.
We, thus, are not privatising higher education, in which case the fees would have been based on a cost-plus formula, which we all know would make the service unaffordable to many eligible students and their sponsoring families.
Ameliorating student
financial burden
As Chancellor, I have also directed that all State universities look at ways of making the financial burden of securing higher education bearable. There are many avenues and mechanisms which can be invoked and pursued to ensure gifted students from poor backgrounds are assisted and not disadvantaged. It is my wish as Chancellor and as the President of the country to ensure we leave no student behind.
Low loan uptake
I, however, remain concerned that the loan facility which Government guarantees, and which Government administers through banks, is not being taken full advantage of by our students. Only about 10 000 students have benefited so far, a remarkably small number in relation to our student population.
We set up that facility for students to take full advantage of. I am also told that universities do accommodate flexible payment plans to allow families to spread the financial burden of procuring university education.
Calling on private sector
Additionally, I call upon our captains of industry and commerce to adopt and sponsor as many students as they can accommodate. This should be more appealing now that our Education 5.0 is closely aligned to the requirements of places of real employment. Of course, such support by the private sector may mean bonding terms for beneficiaries, so sponsoring institutions benefit from their investments in human capital.
We believe in our students
My Government believes in our students. What I have seen during my tour of innovation hubs we have created at various universities fortifies this belief and faith in the inventive capacities of our students. It also vindicates our decision to move towards specialised institutions in which science and technology take centre stage.
I would not want to see this new and innovative thrust getting jeopardised.
The current consultations between university authorities and representatives of our students must continue, all in the spirit of amity and genuine desire to find solutions that are workable for both those institutions and benefiting students.
On its part, Government will also look at ways of lightening the burden of tertiary education, especially as the economy consolidates and continues on a positive trajectory.
Rejecting politically motivated class disruptions
What would be reprehensible is for some politically minded elements within the student community to use this needful fees review to disrupt studies and the smooth running of these key institutions. It is in everyone's interest to ensure studies continue without undue interference and disruptions. That should be everyone's goal. I look forward to capping more graduands this year, marking yet another successful academic year and the beginning of numerous careers for the development of our country.
Lastly, last week was my birthday. I turned 80. I was inundated with many messages of love and affection.
I felt snowed under by these felicitations, each of which I personally read, and which I would have loved to respond to personally. Regrettably, time does not allow.
Thank you all who sent me those very warm messages, and still many others who joined me in spirit as I marked and celebrated my birthday.
In great love, we move forward together!