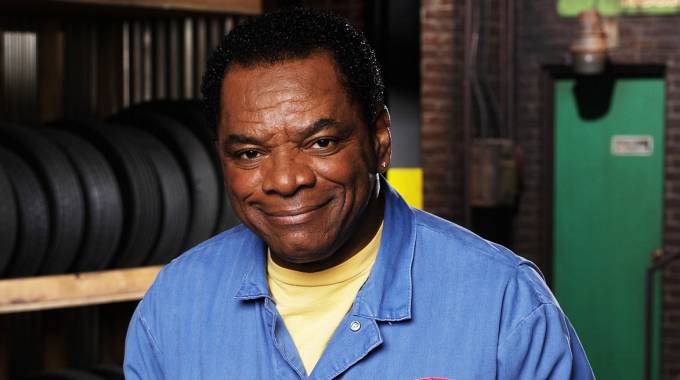 The Sunday Mail
Tinashe Kusema
"DEATH is not the opposite of life, but a part of it. We will all die someday, the goal isn't to live forever but to create something that will."
While I took it upon myself to merge a line from Japanese writer Haruki Murakami and another by American novelist Chuck Palahniuk, to create the above quote, they do read better as one, right?
I bumped into the two quotes, by these writers I had never heard of, while scouring the internet as I prepared to write my obituary for the late great John "Pops" Witherspoon.
For those not in the know, Witherspoon was an American comedian best known for his film roles in Ice Cube's Friday trilogy and television roles in "The Boondocks" and "The Wayans Brothers".
Witherspoon died last Tuesday, with the family breaking the news via social media.
He was 78.
It has been quite a week for me both personally and professionally, as death seems to be stalking me.
Having recently buried Zimbabwean sprint icon Artwell Mandaza, I also lost someone dear and near to my heart this past week. I actually received a notification of Witherspoon's death while burying a loved one.
It therefore seemed natural that I pour out my grief by dedicating this week's instalment to the late great comedian and actor.
Several things come to mind when one thinks about Pops. First and foremost, he was a phenomenal actor. While his film resume lacks what many would view as critical acclaim, it is colourful.
Starting off as a stand-up comedian in the 1970s, Witherspoon made the jump to both the big and small screen with tiny but memorable parts in the Friday trilogy, which still command a cult following "Vampire in Brooklyn" (1992), "Little Man" (2000) and "Soul Plane" (2004), to name just a few.
It is on the small screen where his star shone the brightest, with the most notable roles being that of Pops in the '90s hit sitcom "The Wayans Brothers" and as the voice of Grandpa on the "Boondocks".
In the absence of disgraced Bill Cosby, Whitherspoon can lay claim to being the quintessential television father figure.
After all, who could forget one of his most iconic lines in the 1995 hit comedy "Friday", in which he says, "Your mother and I never would've moved to this neighbourhood if we'd known you need a gun to walk down the damn street.
"When I was growing up, this was all the protection we needed (pointing fists). You win some, you lose some, but you live. You live to fight another day. Now you think you're a man with that gun in your hand, don't you?"
And to think that at that point, gun violence was not yet as widespread as it is now.
Indeed, Witherspoon was a man ahead of his time. Such was his greatness. His words echo throughout the United States of America as over 36 000 Americans are killed every year through gun violence.
Witherspoon also authored some of the most iconic lines in both movie and television.
One cannot pen this man's obituary without quoting fan favourite lines like, "Bang, bang, bang," from "The Wayans Brothers", and "Don't nobody go in the bathroom for about 35, 45 minutes," from "Friday".
Whether your fondest memories were from his Mr Jones character in the movie "Friday", the Pops character in "The Wayans Brothers" or Grandpa on the animated hit show "The Boondocks", one thing is undeniable – Witherspoon was truly a blessing to his craft.
He will surely be missed.