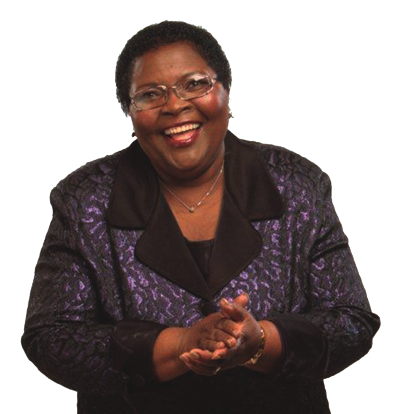 The Sunday Mail
Mudzimba
Dr Chisamba
Must I give him a
second chance?
Hello amai. I hope you are well. I am in a catch-22 situation. I met my ex-husband in college and we dated before we got married. We now have two children together. During our marriage, he was disrepectful and violent, and it led us to divorce. The marriage lasted for 10 years.
However, he is now kind and gentle and we are inseparable. He takes me and the kids out and caters for our every need. He even calls regularly to tell me how much he loves me. I am considering taking him back. Would this be ill-advised? We both remained single after the divorce. My parents do not want to hear about him; vakaramba mombe yaaida kuripa.
Response
Hello dear writer. I am sorry for what you went through. I wonder what has caused this drastic shift and change in attitude. It is like night and day. I feel like we are not talking about the same person. If you are to take him back, you should do so with caution. Perhaps even go through counselling as well. The truth is the choice remains yours. I would, however, guard against it and give it a little more time to see if it is not a passing phase.
They say a burnt child dreads fire. Your family is upset, and rightly so. Divorce is final and to try and patch things up after going through legal procedures to undo your first marriage seems confusing. Take your time and figure out what you want from life. The real danger is that he could always relapse to what made you separate from him in the beginning.
***
Hubby is letting me down
I am one of your big fans. I follow you on different platforms. I am a married woman turning 38 in December and a mother of three boys. My husband is 39 and is a real good-for-nothing. I live like a widow because I provide everything needed in our home. All he does is play big and splash money around with his friends. He is not bothered that I am the sole breadwinner in our home. He has a very good CV but he does not want to seriously look for work. Amai, I am now overwhelmed. I just do not know what to do. He is the eldest in his family; his parents and siblings are always asking for help and yet they know that he does not work. I am human and can only do so much.
I buy provisions for his and my parents whenever I can. The sad thing is instead of appreciating my efforts, he accuses me of sending more to my parents. Last week, he went to see his parents at their rural home and came back with his younger brother. I do not know why, because I am struggling to make ends meet.
I asked him why he brought an extra mouth and all he said was that his brother had nine U's at Ordinary Level and cannot find work easily. I really want out, ndaremerwa hangu. Please advise me. I do not want to do something that I will regret. Both our parents are in their sixties and they need a lot of medical attention. From my side, I play my part but I have a lot of support from my siblings. My brother even pays fees for one of our kids. I hope you will be able to assist.
Response
Hello big fan. I can tell you are under a lot of financial strain. A lot of couples are going through this in Zimbabwe and they have not thrown in the towel yet. One of the famous marriage vows dictates you must remain together "for richer and for poorer". The difference is that most couples openly communicate. You have divulged all this information to me but you have not spoken to your hubby about it.
Tell him how you feel and how more of his laziness may be the straw that breaks the camel's back. It is one thing to be qualified, but being reluctant to seek employment and ways to generate income for your family is irresponsible. Impressing friends who contribute nothing towards your life is not wise at all. He should be busy with plans and projects to help take care of his family.
How have you allowed it to go on for so long? The goal now is to try and get him on the same page as you. It seems he does as he pleases in your marriage. Please hold the necessary talks with him before it is too late. My greatest concern is at he may not budge. Please keep me posted.
***
Relatives are tired of us
I do not know whether mine is a problem or it is just something I need advice on. I am happily married and we have two teenage children. My husband is now in the habit of dragging us to go see his folks and relatives every weekend, and in most cases, we sleep over.
There is no reason why we have to spend a night because we all live in the same city. It is just for the fun of it. I must admit I have been supporting my hubby when it comes to this and we gladly go with our children. The truth is we just visit them without carrying any provisions. Last week my sister-in-law mistakenly sent me a message and I was not the intended recipient.
The message read: "maiguru, the travelling band was at my place this weekend. They eat like hungry lions and we are all tired of them. Toita sei nhai?" I was both angry and shocked. It was my first time to hear about our nickname. I had sensed it and told my husband that the reception we now get is different. He dismissed it and said it was all in my head. After receiving the message, my husband was upset and wanted to take vana mainini head-on, but there are no names mentioned, although we know it is us. Please, amai, help. What is the best remedy?
Response
Let me dive right into your issue. What we have here is a matter of different perspectives. For your husband and you, it is just a matter of visiting and spending time with your kinfolk. There is nothing wrong with that. For others, it seems like it is an unnecessary burden. You rightly stated that you stay in the same city. With the prevailing economic conditions, is it necessary to physically visit relatives every weekend? Consider the compromise they make when it comes to living space and hosting visitors who do not bring any provisions. You also insist on spending the night. Some may view it as a burden.
Now that you are aware of how people feel, why not stop visiting so frequently, and when you do, try and make them day-trips and bring some provisions along. Do not waste time attacking people for how they truly feel. Adjust your patterns. Perhaps even openly joke about it. As a family, there should be no secrets among you. Do not strain others but continue to be a loving and supportive family unit. I am sorry you found out that way, but I am glad because it will help you and your hubby turn a new leaf. It shall be well.
◆ Write to: [email protected], WhatsApp 0771415747