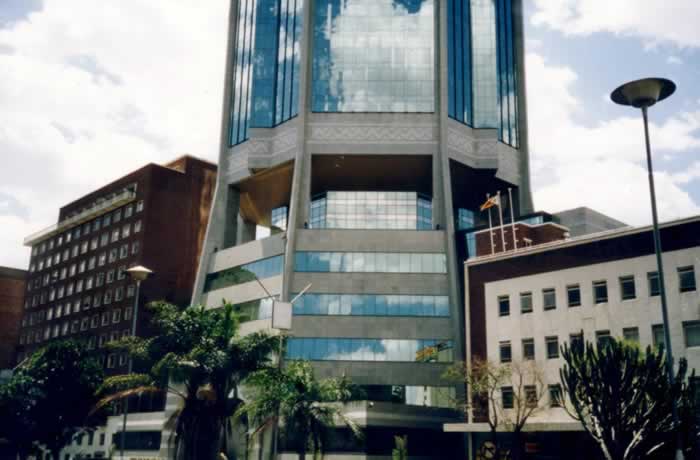 The Sunday Mail
Langton Nyakwenda
The Reserve Bank of Zimbabwe has assembled a crack team to compel all businesses to bank their money in line with a strategy to enhance cash circulation in the formal system.
Point of sale and Real Time Gross Settlement charges will soon be reduced to encourage cashless transactions, while banks will be greatly involved in promoting the use of multiple currencies.
In addition, the central bank will import at least US$10 million weekly and enforce the Bank Use Promotion and Suppression of Money Laundering Act.
Zimbabwe has been battling to end cash shortages that began in April 2016 on the back of illicit financial flows, a huge trade deficit and the lack of a savings culture.
Bond notes worth US$200 million will be introduced around October to help ease the situation, although quick-win strategies are already being pursued.
Authorities reason that unbanked businesses are partly to blame for constipated money circulation as they mop up cash from customers but do not inject it back into formal channels.
Now, a crack unit has been assigned to swoop on them to check compliance with banking laws, and shut down unruly establishments.
The small and medium enterprises sector — which reportedly has US$7 billion-plus and is predominantly unbanked — will not be spared.
Section 11 of the Bank Use Promotion and Suppression of Money Laundering Act (Chapter 24) requires all traders and parastatals to bank their money at the close of business.
It reads, "(1) Every trader, and parastatal shall, unless it has good cause for not doing so, deposit in an account with a financial institution no later than the close of normal business hours on the day following that on which the cash is received or on the next banking day —
(a) cash that is surplus to the requirements of the trader or parastatal; or
(b) cash in excess of ten million dollars (or such other amount in excess of ten million dollars as the Minister may prescribe from time to time); whichever is the lesser amount.
z) A trader or parastatal shall have the burden of proving, to the satisfaction of an inspector, police officer or any court, that it has good cause for not complying with subsection (1)."
RBZ Governor, Dr John Mangudya told The Sunday Mail that the special unit hit the field last Friday.
"The problem we have today is caused by non-circulation of money. Therefore, with immediate effect, we have put in place a team that will make sure all businesses are compelled to bank money.
"This includes any business, anyone who is into selling products, both informal and formal businesses. We are saying money should be banked. We are importing between US$10 million and US$15 million every week, but the problem is there is a short circuit in the circulation system.
"We are, therefore, taking the bull by the horns, and invoking the Bank Use Promotion and Suppression of Money Laundering Act which compels businesses to bank money.
"It is an offence not to bank money, and those caught on the wrong side (of the law) risk losing their licences or incurring huge penalties."
Dr Mangudya advocated cashless transactions, revealing that the RBZ and financial institutions are discussing reducing bank and point of sale charges.
"Zimbabwe has a cash culture, we are overusing cash. The way forward is to go cashless.
"So, we have engaged banks and are persuading them to reduce charges on Real Time Gross Settlement and point of sale transactions.
"Why would you need cash if you can use your bank card to purchase whichever goods you want, or when you can transfer money into someone's account?
"I know the prevailing charges are discouraging people from using plastic money, but within the coming two weeks, we will be announcing reduced charges on those transactions."
He added: "There is also no harm in transacting with bank cheques. Let us also use the other currencies in the multi-currency basket; that is the South African rand and euros because we have overburdened the United States dollar.
"We want a win-win situation for everyone involved, we do not want long queues at banking halls."
He also warned that the central bank would come down hard on retailers who are shortchanging customers by sticking two different price tags on one product.
"We know there are businesses that have two prices (for one product) — one for cash payment and another for plastic transactions.
"That should stop. We will also come down hard on those institutions selling cash at a premium," he said.