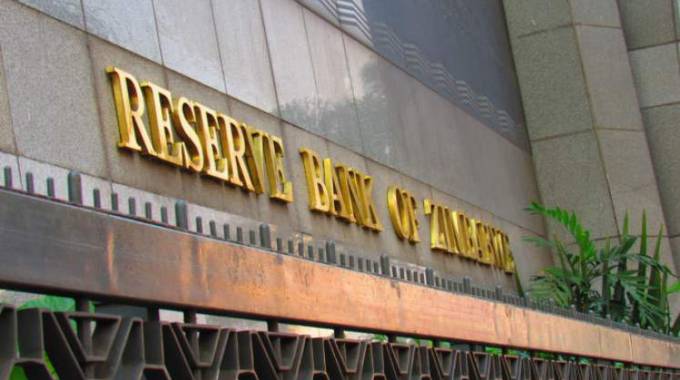 The Sunday Mail
Richard Muponde and Theseus Shambare
RETAILERS and manufacturers have been summoned to a no-holds-barred meeting on price hikes by the Financial Intelligence Unit (FIU), a unit of the Reserve Bank of Zimbabwe, especially against the backdrop of revelations that some leading companies are drawing foreign currency from the auction but pegging prices using black market rates.
The practice is feeding into extortionate prices that are affecting ordinary consumers.
Investigations by The Sunday Mail show that retailers are wantonly changing prices as much as three times a week to chase parallel market rates despite benefitting from RBZ's weekly auction.
Since the launch of the auction system on June 23, 2020, the central bank has availed more than US$3,3 billion.
Currently, the willing-buyer, willing-seller exchange is used for transactions, with businesses allowed a 10 percent margin.
Financial Intelligence Unit (FIU) director-general Mr Oliver Chiperesa told The Sunday Mail that it had invited leading manufacturers and retailers for a crunch meeting on Tuesday.
"The FIU has summoned leading manufacturers and retailers to a meeting to be held on July 19, 2022 to discuss and put a stop to the practice. This will be followed by an intensive blitz where the FIU will partner with law enforcement agencies to identify and take legal measures against the culprits," said Mr Chiperesa.
Pegging prices at parallel market rates, he said, was illegal under the Exchange Control Act as well as Bank Use Promotion Act, as read with Statutory Instrument 118A of 2022.
Confederation of Zimbabwe Industries (CZI) president Mr Kurai Matsheza said they are looking forward to the meeting on Tuesday to present their concerns and also lend an ear to authorities.
"I will be able to comment after the meeting," he said.
FIU has been conducting impromptu visits to companies to check on prices.
A number of operators have been slapped with penalties for overpricing.
Investigations carried out in Harare last week confirmed several leading retailers were breaking the law.
A leading fast-food outlet, whose parent received more than US$200 000 from the auction last month, is currently selling a two-piecer chicken meal for US$4.
Shop attendants claimed they were using the US$1/$400 exchange rate.
While the implied cost of the meal was supposed to be $1 600, The Sunday Mail team swiped it for $2 400, translating to a US$1:$600 exchange rate.
Bread was selling for $789,99 (equivalent to US$2,02) at the same outlet.
However, when purchasing using the US dollar, the price is pegged at US$1,20 at the shop.
Investigations revealed that the same bread manufacturer was allocated more than US$100 000 from the auction in June.
There were further revelations some basic goods such as cooking oil continue to be sold exclusively in foreign currency yet oil expressers benefit from the auction system.
Pharmacies have also become notorious for indexing prices to parallel market rates despite accessing US$4,2 million support from the auction last month.
In one pharmacy in the capital, a 100g arthrexin drug costs US$9.
After asking to pay in local currency, the charge was pegged at $7 200, indicating an exchange rate of US$1:$800.
At some shops in downtown Harare, popularly known as Kumatuckshops, traders are reportedly purchasing goods from manufacturers and wholesalers in local currency but selling them exclusively in US dollars.
But other traders accept local currency at exchange rates of US$1:$800-$900.
Confederation of Zimbabwe Retailers (CZR) president Mr Denford Mutashu urged companies to comply with the law.
"The retail and wholesale sector must obey the law and give us an opportunity to seek redress on areas that each of the members may feel aggrieved about. We have got to comply with the law and continue to engage with authorities."
In June 2022, the RBZ injected about US$100 million into the auction system, with over US$84 million allocated to 505 beneficiaries under the Main Foreign Exchange Auction, while 1 565 beneficiaries received close to US$16 million under the SMEs Foreign Exchange Auction.
Since the start of the year, RBZ has allocated US$69,6 million in January, US$148 million in February and US$184 million in March.
Allocations for April and May were US$124 million and US$112 million, respectively.