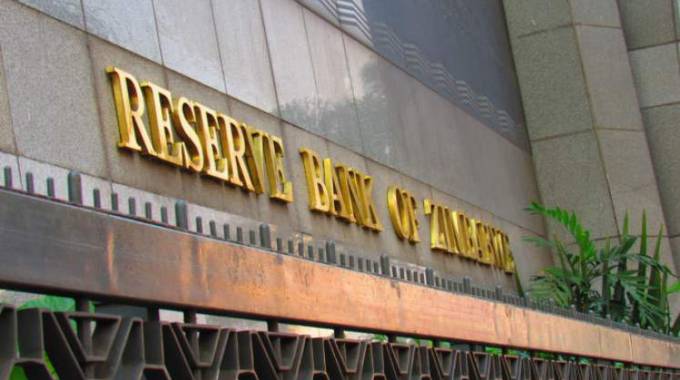 The Sunday Mail
The environmental catastrophes occurring at increased frequency in Africa and, in particular, in Zimbabwe pose a serious threat to sustainable development.
Climate change has, of late, caused debilitating environmental and human disasters, not only in Africa, but across the globe.
The destruction and loss of lives caused by Tropical Cyclone Idai in Southern Africa (Malawi, Mozambique and Zimbabwe) last year, are a clear sign of the disastrous effects of climate change.
It is a wake-up call of what can go wrong if governments, businesses and individuals do not take sustainable development issues seriously.
Similarly, the Zimbabwean banking sector can no longer afford to watch from the terraces, but has to adapt to realities, keep pace with the changes and provide mainstream banking solutions needed to fulfil the broader continental sustainable development goals.
What is sustainable development?
Sustainable development, according to the World Commission on Environment and Development (WCED), refers to development that meets the needs of the present without compromising the ability of future generations to meet their own needs.
More broadly, sustainable development encompasses three interdependent and reinforcing pillars, which are; economic development, social development and environmental protection.
Banks
Climate change impacts banks to the extent that it affects the financial institution's clients, communities and the broader macro economy of any country.
A sustainable bank, in essence, is a bank that mainstreams sustainability issues in terms of its strategy, products, services, processes, risk management systems and ensuring that an in-house business culture is maintained to foster sustainability values.
A sustainable bank maintains balance between the need to make profits, on one hand, and meeting environmental, social and development issues on the other.
Professor Mervyn King, chairman of the globally acclaimed King Committee on Corporate Governance, South Africa, once remarked that: "If you do not think of sustainability, your business will not survive."
UNEP FI
The United Nations Environmental Program Finance Initiative (UNEP FI), established in 1992 following the Earth Summit in Rio de Janeiro, is an example of public-private sector sustainable development initiative.
The UNEP FI, headquartered in Geneva, Switzerland, consists of 215 financial institution members (banks, investors and insurance companies).
UNEP FI mission statement is to; bring about systematic change in finance to support a sustainable world.
This is highlighted in its motto: "Changing Finance, Financing Change".
The UNEP FI, Guide to Banking and Sustainability, gives voluntary guidelines that financial institutions can follow in order to adhere to sustainable development and to encourage implementation of sustainable development principles at all levels of their operations.
The US Global Reporting Initiative (GRI) Guidelines, is another example of a reporting framework that allows organisations to address their broader environmental, social and economic development goals and are commonly used within the banking sector as a standard for sustainability reporting.
Green banking
Environmental financial risks — risks arising from climate change — pose a significant systemic challenge to economies and financial systems which central banks cannot afford to ignore.
Green banking is an emerging concept in African banking.
It basically promotes environmentally friendly banking practices and reducing carbon footprints from banking activities.
Under the green concept, banks come up with tailor-made financing green infrastructure investments and projects that support environment conservation, zero carbon emissions as well as clients that contribute solutions to both environmental and social development challenges.
The "greening of financial system" is becoming part of the extended mandate for central banks.
Banking institutions in Africa are already moving into green banking with some banks having already developed green financial products and risk management systems such as environmental and social risk management policies.
These are specifically designed to address environmental and social impact of lending and to support low carbon emission by relevant industries in order to avert the effects of climate change.
Green financial instruments, such as green bonds and climate bonds, are popping up in financial markets across Africa and are finding their place in mainstream banking or financial services.
As part of the "greening financial system" concept, financial institutions now require more disclosures from their corporate customers.
Under this concept, bank clients are required to disclose their green credentials, such as green investments and greenhouse gas emissions profiles, social responsibility programs and so on, as part of the green credit rating system.
Good green credentials enable bank customers to access capital on favourable terms and conditions as a way of supporting solutions to environmental conservation.
Green bonds market
Nigeria, through its Green Bond Market Development Programme, in 2017 became the first country in Africa to issue a Sovereign Green Bond, certified under the Climate Bonds Standard, raising US$29 million during its inauguration year.
In April, 2019 Access Bank of Nigeria, a member of UNEP FI, became the first corporate bank in Africa to launch the Green Bonds certified under the Climate Bonds Standard within the auspices of the globally renowned UK-based organisation — Climate Bonds Initiative.
Access Bank issued a 15-year, 15,5 percent fixed interest rate green bond and was able to raise US$41 million (N15bn) through the issuance.
In 2019, South Africa's Nedbank became the first bank to issue a Renewable Energy Bond. The instrument opened for auction in April.
Under the bond, Nedbank is applying the investment proceeds to support solar and wind renewable projects which have potential to deliver long-term sustainable energy solutions to South Africa.
Zimbabwe
The effects of climate change caused by Cyclone Idai in 2019 should be a reminder to Government and Zimbabweans of the effects of climate change and the devastation that can accompany it.
The drought currently being faced in Zimbabwe is another reminder that we should take environmental protection, a key pillar of sustainable development, seriously in the way we conduct our business.
The RBZ needs to take a more active and visible role within the broader community in greening banks and the financial services sector it regulates.
The RBZ, apart from coming up with "green financial instruments" should also tweak its bank supervision models and guidelines to ensure that the financial industry adjusts its financial models, capital adequacy ratios and risk management frameworks to deal with climate change-related risks.
As Zimbabwe drives its economy towards Vision 2030, we expect the RBZ to drive the green banking agenda in Zimbabwe and take robust measures in mainstreaming green banking in order to fulfil the broader continental sustainable development goals.
Allen Choruma can be contacted on email: [email protected]