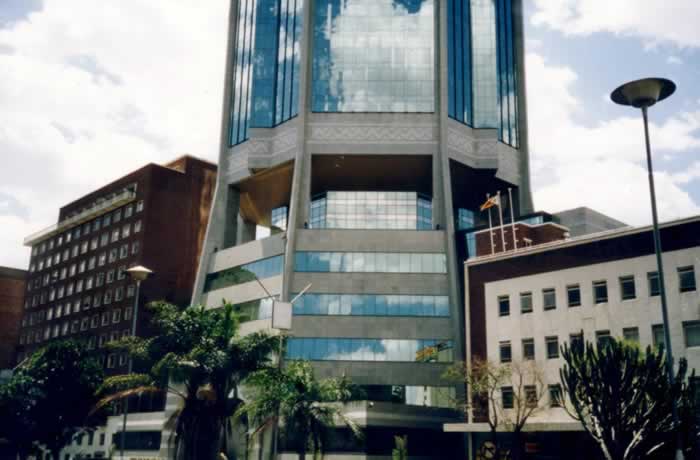 The Sunday Mail
Tawanda Musarurwa Senior Business Reporter
The Reserve Bank of Zimbabwe (RBZ) says it has approved at least 44 financial technology (FinTech) payment solutions, a development that could provide stiff competition for local banks.
Central bank governor Dr John Mangudya told The Sunday Mail Business that although the banking sector regulator has been pushing for the extensive distribution of point-of-sale (POS) machines, it was not averse to the adoption of fin-tech e-payment technologies.
"The Zimbabwean economy has widely adopted financial technologies leveraging on the information communication technology developments. The journey of promoting electronic payments in the country will not be complete without being aware of the developments in the sector.
"While POS deployment has been a major thrust over the last year, it is important to note that in addition to POS there are other alternative digital services available in the economy," said Dr Mangudya.
"To this end, in 2016 the RBZ approved over 44 new technologies; technologies which are now available in the market and will continue to explore innovative ways of transacting and offering financial services. The products or services provide the customers with a wider choice commensurate with their needs."
The FinTech landscape includes services ranging from classic e-commerce to crowd-funding and block-chain among many others.
The 2016 World Retail Banking highlighted that almost two-thirds of customers across the globe are already using FinTech products or services; that 81 percent of FinTechs offer faster services in the perception of customers, and that a large majority of customers feel FinTechs are providing a good experience (80 percent).
Mobile payments
The problem, however, is that there are few third party players that have moved in to take advantage of these financial technologies that have been approved for the local market.
Currently in Zimbabwe, it is the three mobile telecommunications companies (NetOne, Econet Wireless and Telecel) and a few private firms such as Getbucks that use limited financial technologies namely, tap-and-go, quick response (QR) codes, and near field communication (NFC) technologies.
Mobile payments are available in the following — at least operational for now, spheres: person to person (P2P), person to business (P2B), person to Government (P2G), business to person (B2P), business to business (B2B) and Government to Person (G2P).
The RBZ governor commended the role played by mobile telecos in promoting electronic payments. "Mobile financial services have demonstrated that they have potential to reach out to the majority of the populace regardless of the geographically barriers," he  said. For instance, Econet Wireless earlier this year said its mobile money service, EcoCash, has processed over $23 billion worth of transfers over the last five years, with a third of that figure transacted in 2016.
According to a study carried out by Finscope in 2014, Zimbabwe's financial inclusion rate grew from 38 percent in 2011 to 69 percent in 2014 on the back of mobile financial services.
And as at the end of the first quarter of this year, official figures show that there were 9,3 million people registered for mobile payments and over 41 000 agents across the country.