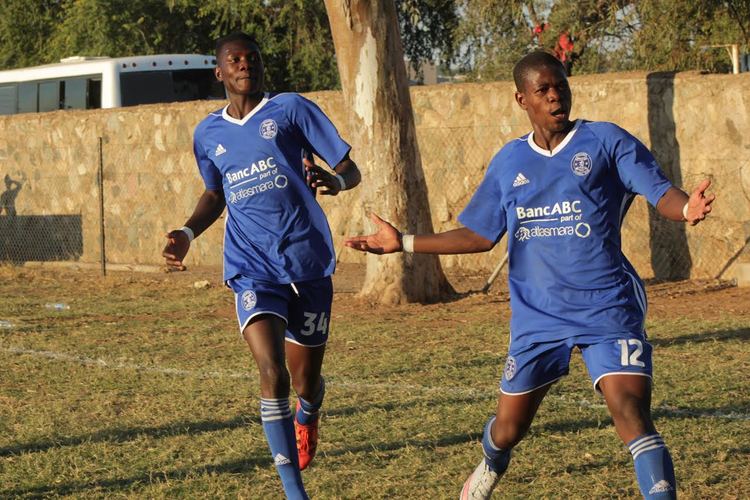 The Sunday Mail
Thupeyo Muleya, Beitbridge Bureau
Tsholotsho . . . . . . . . . . . . .. (0)0
Dembare . . . . .. . . . . .. . . . . (0)1
DYNAMOS made it three wins in a row when they edged battling Tsholotsho at Dulivhadzimo yesterday. The Glamour Boys left it late, finding the winner in the 79th minute through the industrious Quality Kangadzi.
He outpaced Godfrey Mukambi and beat Tsholotsho goal keeper Mariyoni Chang with a harmless shot. Dynamos are now on 17 points, eight behind log leaders Ngezi Platinum Stars who they host in Harare in their next assignment. DeMbare are slowly getting back into the picture and coach Lloyd Mutasa is loving every bit of it. "It is always good to score and avoid conceding. We are now focusing on our next game against log leaders Ngezi Platinum stars," said Mutasa. "It was a difficult game against a side that is equally good and was hungry for success. "I am happy that we played well though we missed several scoring opportunities."
Dynamos have now picked up nine points in their last three games following wins against Harare City, ZPC Kariba and Tsholotsho FC. The match started on a high tempo with both teams looking for an early goal and Tsholotsho FC keeper Mariyoni Chang was the hero of the early exchanges as he made numerous top drawer saves.
DeMbare could have won by four or more goals had it not been for Chang. The coming in of new coach, Darlington Dodo breathed life into Tsholotsho who matched Dembare man for man and were just unlucky to concede a goal towards the end of the game. Denver Mukamba nearly put the Harare giants in the lead after 17 minutes, but ever reliable defender, Godfrey Mukambi, made a timely intervention by blocking a goal bound shot.
The stadium was turned into a sea of blue and white yesterday with most fans who had started boycotting Tsholotsho games trickling in their numbers. Iziqholo ZeZhwane are yet to register a win since they moved base from Bulawayo to Dulivhadzimo this season.
And Dodo has work to do. "We played as a unity in all departments, but lack of concentration towards the end of the game cost us. We need to improve on that," he said. "We wanted to win this game and hence we attacked and defended as unity. In essence our handicap is that we were not clinical in the box".
Dodo introduced fast paced strikers Lucky Nyathi and Nixon Gama in the second half, hoping to get a winning goal but it was the visitors who clinched the three points. Meanwhile, ZPC Kariba beat Bantu Rovers 3-1 at Nyamhunga courtesy of goals from Raphael Manuwire, Talent Chamboko and Tawanda Munyanduri.
April Player of the Month Bukhosi Sibanda scored a consolation for Bantu Rovers.
Teams
Tsholotsho
C Mariyoni, N Siwela, N Moyo, G Mukambi, T Nyabinde, P Zivengwa, M Mushonga, X Ndlovu, L Nyathi (T Moyo 60min), B Madanhire, N Gama (M Ponyera 70min).
Dynamos
T Mateyaunga, P Makaha, O Mushure, L Zvasiya, M Machazani, T Chipunza, O Mwerahari, P Dube (E Mandiranga 87 min), C Kapupurika (T Sadiki 75min), Q Kangadzi, D Mukamba