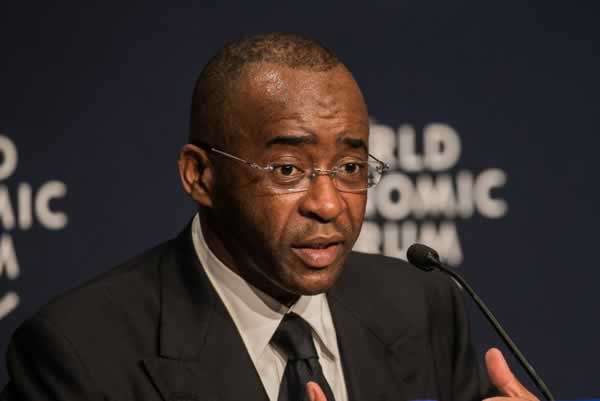 The Sunday Mail Shamiso Yikoniko
Thomas Mapfumo
Self-exiled Chimurenga music icon Thomas Mapfumo left Zimbabwe 14 years ago, alleging persecution and intimidation. He is now based in Oregon, USA.
Though what inspired his exile still remains a mystery, in previous interviews, he has said he is not on the run nor does he have any outstanding issues, criminal or otherwise, in the country.
Plenty of Mukanya home-coming gigs have been lined up, but none occurred.
Instead, he has been holding gigs in neighbouring countries such as Botswana and South Africa. Fans wait anxiously to see if the September promise will be fulfilled.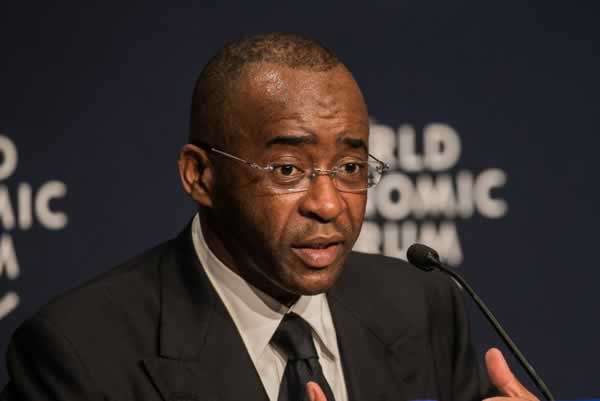 Strive Masiyiwa
Econet Wireless boss Strive Masiyiwa left Zimbabwe in the year 2000 under unclear circumstances, with his departure largely self-imposed.
A few months after his departure for South Africa, the then police spokesperson, Wayne Bvudzijena, was quoted as saying the police were keen to interview Masiyiwa in connection with the flotation of shares in his company.
Masiyiwa has currently built his nest in South Africa where he is growing his business empire. James Makamba
One of the Telecel shareholders, James Makamba, went into self-imposed exile in 2005 after being charged with violating the Exchange Control Act.
He skipped bail and fled the country as the State prosecuted him on charges of allegedly externalising £3,7 million, US$2,1 million and R15 million.
In 2004 Makamba spent a significant amount of time in custody and was denied bail more than 13 times and when he was finally granted bail, he fled the country. Tragically, when his daughter, Chiyedza, died in an accident in 2011, Makamba could not make it for her funeral.
In a recent parliamentary debate, Justice and Legal Affairs Minister Emmerson Mnangagwa said Makamba is free to return to Zimbabwe and there is no need for him to be in exile. Mutumwa Mawere
Business mogul Mutumwa Mawere is another prominent self-imposed fugitive. In 2004, the police issued a warrant for his arrest.
He was accused of externalising close to US$20 million from SMM Holdings. His companies also allegedly owed the State some money. Mawere skipped the country and went on to set up base in South Africa.
As if that were not enough, Mawere applied for and was granted South African citizenship. In 2010, he ended his six years of exile after his warrant of arrest was cancelled and returned home to reclaim his empire. Since then, he has been in and out of the country. Nicholas Vingirai
Former Intermarket Holdings Limited chief executive Nicholas Vingirai left the country in 2004 after talk of problems at Intermarket and he was facing several counts of theft and three counts of externalisation of huge sums of foreign currency.
Vingirai spent seven years on the local police and Interpol's list until he was captured in Taiwan and was extradited to Zimbabwe in 2011. He was arraigned before the courts on fraud charges dating back to the 2003 banking sector crisis regarding the collapse of Intermarket.
However, his trial failed to take off with the State battling to come up with a date and Vingirai walked out of the courts a free man. Gilbert Muponda and Nyasha Watyoka
The now defunct ENG Asset Management was the first casualty in 2004 to be put under the spotlight by the strict rules applying to asset management companies. ENG went under probe amid revelations that it was in a financial mess and it had failed to pay its clients their dues. The then directors of ENG, Nyasha Watyoka and Gilbert Muponda (pictured), were being accused of swindling the firm of over Z$60 billion in 2003. Watyoka faithfully attended the court's routine remand sessions for over two years until he was set free in 2006 on the grounds that the State had failed to set a trial date for him. Muponda exiled himself in Canada for over seven years fighting to clear his name.
He finally came back to his senses and came back home in 2011 and handed himself over to the police, all criminal charges against him were formally withdrawn. Benjamin Paradza
A former High Court judge Benjamin Paradza resorted to self-imposed exile after being accused of trying to influence a ruling by another judge in a case that involved his acquaintance.
Paradza was accused of asking a fellow judge to release the passport of a French business partner accused of murder. When he was in 2006 called for sentencing in a trial, the judge disappeared. It is widely believed that Paradza crossed the border to South Africa in a cargo truck and thereafter made his way to Britain.
He sought asylum in Britain, but he was denied the privilege. In 2011, he was admitted to the bar in New Zealand.