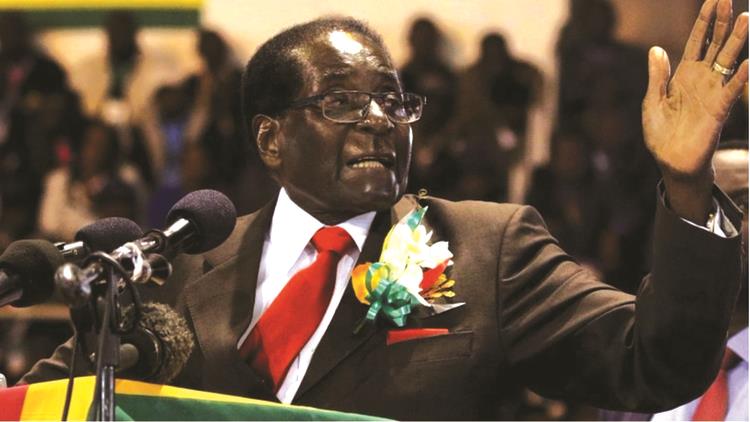 The Sunday Mail
Tinashe Farawo
A number of foreign investors have warmed up to Zimbabwe following President Mugabe's clarification of the indigenisation policy, with the Zimbabwe Investment Authority approving investments worth US$300 million over the past few months, a Cabinet minister has said. South Africa, China, Mauritius and the United Kingdom top that investment list with interests in energy, manufacturing, construction, mining, tourism and agriculture.
In April 2016, President Mugabe gave the strongest indication that Harare was open for business, clarifying the indigenisation policy and its implementation matrix.
This followed apprehension from domestic businesses and investors mainly fuelled by a row over policy interpretation between Youth, Indigenisation and Economic Empowerment Minister Patrick Zhuwao and his finance counterpart, Minister Patrick Chinamasa.
President Mugabe said, "I wish to start by pointing out that the implementation of the National Indigenisation and Economic Empowerment Policy distinguishes three economic sectors, namely: the Natural Resources Sector, Non-Resources Sector and the Reserved Sector.
"These sectors are to be approached differently in terms of implementation of and compliance with the Indigenisation and Economic Empowerment Policy." Macro-Economic and Investment Promotion Minister Dr Obert Mpofu told The Sunday Mail that investors he has met since that clarification have not been edgy over indigenisation.
A delegation will leave for South Africa and Europe soon to scout for more investment, Minister Mpofu added. "Investors have been coming, but after the President's clarification, we are receiving record numbers of people who want to invest in our country, and there are no usual questions on indigenisation because the President has spoken.
"We are compiling figures of who has come and what exactly they want. We are intensifying efforts to attract investment, especially from our countrymen abroad, and we are happy because as we speak, Cabinet has finalised the National Diaspora Policy."
Latest data shows the Zimbabwe Investment Authority has approved foreign investment worth US$287 million in the first half of 2016. South Africa takes pole position at US$100 million-plus followed by China (US$87 million), Mauritius (US$29 million) and the United Kingdom (US$19 million).
Over US$100 million has gone into the energy sector, US$47 million (mining), US$36 million (manufacturing), US$70 million (services) and US$20 million (construction). In 2015, ZIA approved 170 projects worth US$3,1 billion, up from 2014's US$1,1 billion.
Economic analyst Mr Witness Chinyama said: "It's about confidence-building; it was important that the President cleared the confusion (around indigenisation implementation). It also shows political will from the highest office."
In the natural resources sector, the President explained in his April statement, Government or its designated entities will hold 50 percent stake and the partnering investor 49 percent.
Businesses into non-natural resources should meet "socially and economically" strategic objectives like beneficiation, technology transfer, employment creation, ownership and/or employee ownership schemes and linkage programmes.