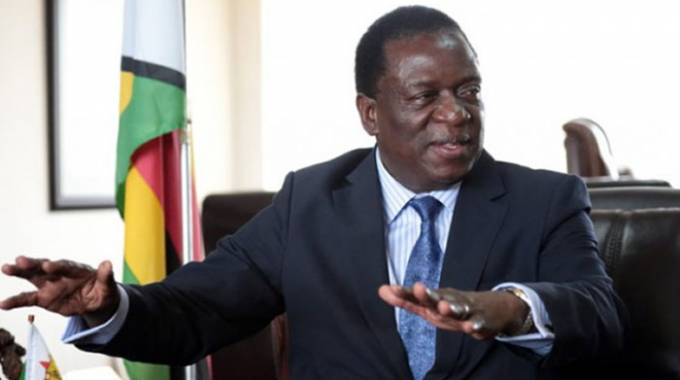 The Sunday Mail
Sharon Munjenjema
Doctors at Zimbabwe's public hospitals have ended their industrial action following a collective bargaining agreement with the Health Services Board.
They were scheduled to resume normal duties last night, with "no victimisation".
President Emmerson Mnangagwa was central to thrashing out the resolution.
Zimbabwe Hospital Doctors Association spokesperson Dr Mxolisi Ngwenya said, "Following the intervention of the President, we have reached an agreement between doctors and their employer, the Health Services Board.
"All doctors are expected to resume their duties with immediate effect. Those who have travelled have a grace period until the 2nd of April. Should the employer fail to uphold this agreement, we will take it up with the employer. As for now, for the benefit of people, normal operations will resume."
According to the agreement, seen by The Sunday Mail, the on-call allowance for junior doctors is US$7,50 per hour "on the basis of 160 working hours per month". The sum will be paid "on an unclaimable basis at the rate of US$1 200 per month for the junior doctor".
Night duty allowances have been reviewed to an unclaimable sliding scale rate from US$217 to US$303 per month.
Part of the document reads, "Commitment is reaffirmed to avail US$10 million as seed capital towards a revolving vehicle loan scheme for health workers at a concessionary interest rate of three percent per annum on a reducing balance method. Other terms would be discussed at the earliest possible time to facilitate the operationalisation of the scheme.
"… Every eligible member who performed locum duty shall be paid accordingly in terms of the locum policy. Hospital medical officers and above will continue to claim locum in terms of the existing framework.
"The contract for junior doctors will be amended by the 5th of April 2018 to reflect that the contract period will be up to 30 months on full pay and will apply to the current and incoming interns."
Health Service Bipartite Negotiating Panel chairperson Mr Chimbunde said, "It was a very tough negotiation and we had to do that over a number of meetings. That's all I can say. The Health Service Board will disclose provisions (of the agreement)."
HSB executive director Ms Ruth Kaseke said, "I am told an agreement has been reached, but I am away so I do not have details of the agreement."
Medical practitioners embarked on industrial action four weeks ago, protesting low salaries and benefits and poor working conditions.
Public hospitals suspended admissions and surgery, with nurses attending to less-complicated ailments.
Though the HSB and Health Ministry engaged them, the doctors continued their strike as they demanded concrete resolution of their grievances.
Last week, President Mnangagwa took up the matter, pledging to address the grievances.