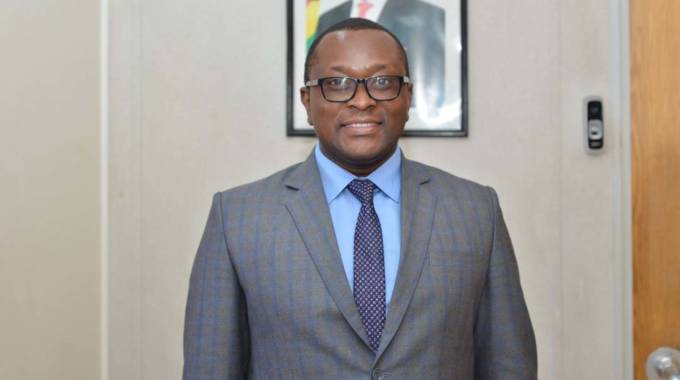 The Sunday Mail
Sunday Mail Reporter
ZIMBABWE routinely holds elections when they are due to strengthen and consolidate its democracy, and attacks on State institutions by the European Union (EU) through the bloc's 2023 Harmonised Elections Observer Mission final report are an affront to the country's sovereignty, Information, Publicity and Broadcasting Services Minister Dr Jenfan Muswere has said.
He also said Government will not stand by idly while the country's institutions come under unwarranted attacks.
Addressing a press conference in Harare yesterday, Minister Muswere said the report was focused "on a closed episode of our national political cycle".
The elections, he said, met the country's legislative requirements.
"The Government is fully aware of the EU EOM's irregular nocturnal meetings with opposition political players outside conventional election observation parameters," said Dr Muswere.
"We also know that the EU disbursed campaign funds to a particular opposition party in flagrant violation of the Political Parties Finance Act.
"We also have substantial evidence of the EU EOM's clandestine operations with other Election Observer Missions (EOMs) for the purpose of manipulating their reports to discredit the election outcome.
"At the same time, the Government is aware of the colonial traditional reactionary aspersions of those perennially inclined to subvert the will of our people by misrepresenting facts about Zimbabwe's political environment before, during and after the elections."
He also reiterated that none of the political parties that contested the polls filed an election petition, a development that lends legitimacy to the status quo.
"Section 93 of the Constitution provides for the legal processes to be followed in the event that there are election disputes.
"However, after the announcement of the election results, there was no legal challenge to the process or the outcome of the election, which gave legitimacy to the status quo."
The EU's report sought to impugn Zimbabwe's democratic processes, added Minister Muswere.
In addition, it also suggests that prosecution of political players translates to political persecution.
"However, no one is above the law and our law will never be selectively applied to exonerate criminality.
"Being a political player does not provide one with the privilege of immunity," he said.
Minister Muswere said the independence and integrity of Zimbabwe's Judiciary was sacrosanct.