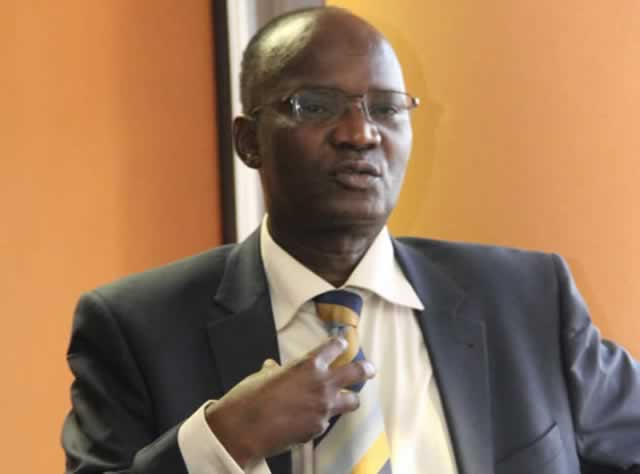 The Sunday Mail
Sunday Mail Reporters
Information, Media and Broadcasting Services Minister Professor Jonathan Moyo last night criticised the police for barring journalists from marching in central Harare to commemorate World Press Freedom Day, describing the ban as "patently unconstitutional".
Despite an earlier sanction of the march by the police, anti-riot police yesterday morning dispersed dozens of journalists who had gathered for the annual commemorations.
In a letter to the event organisers — the Zimbabwe Association of Community Radio Stations — Officer Commanding Police Harare District Chief Superintendent Newbert Saunyama said earlier approval of the event had been withdrawn due to "cropping up of other events of national interest and our police officers will be committed to such events".
In a statement, Prof Moyo said the police had no rational justification for the decision.
"This year's official commemoration was not only in line with Zimbabwe's obligations as a state party to the United Nations but also in recognition of and thus in accordance with Zimbabwe's new Constitution which in section 61 (2), and for the first time in the constitutional history of our young democracy, specifically enshrines freedom of the media by providing that 'every person is entitled to freedom includes protection of the confidentiality of journalists' sources of information'.
"Against this background, and although it may please some vested political interests, the 11th hour cancellation of the commemoration of World Press Freedom Day by ZRP, without prior reference to the stakeholders involved including the Ministry and on the basis of opaque reasons, is very disappointing as it is manifestly neither in the public nor national interest not least because it is patently unconstitutional and without any transparent, rational or constructive justification."
The Zimbabwe Union for Journalists (ZUJ) condemned the ban, saying police had no worthy reasons. ZUJ president Michael Chideme commended the Ministry of Information, Media and Broadcasting Services for being supportive.