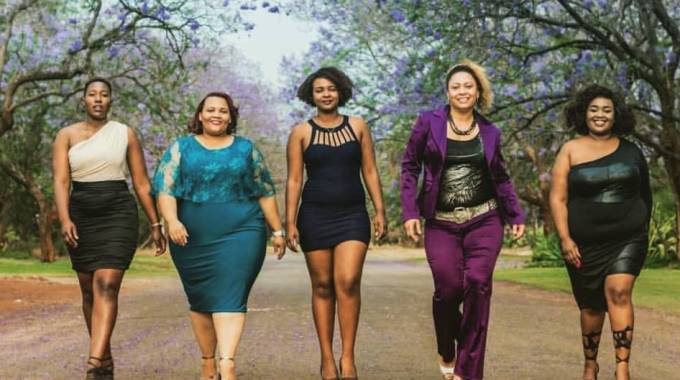 The Sunday Mail
Andrew Moyo
WHEN the term "model" is mentioned, the image that comes to mind is that of a tall, beautiful and slender female.
Such has been the stereotype associated with the modelling industry. Of late, however, that trend has been changing as full figured women have been claiming their place in that space.
On the local modelling industry, Iconic Models Management has been playing a significant role in popularising the plus-sized model phenomena.
In an interview with The Sunday Mail Society, founder Nilton Makazhu said they had decided to include full figured as well as mature models after noticing the demand for them.
"We looked at the modelling industry as a whole and we realised that we could accommodate everyone because clients who come to us looking for models have various needs. For example, there are many clothing shops that cater for plus-sized women so they will need these types of models to advertise for them. "I believe we have more plus-sized models than any other agency in the country because we value their importance. If you look at the Zimbabwean market, most of the women are big so basically there is a huge market catering for those people," said Makazhu.
He said the growing popularity of full figured models has had a positive impact on how society views such women.
"There is a lot of body shaming going around so when these women join our agency, we work on their self-esteem and teach them to embrace their bodies. This in turn influences other women out there to carry themselves with pride while people get to appreciate that beauty comes in all shapes and sizes."
"The modelling agency will be hosting a winter fashion show this Saturday, which will showcase their diversity.
"This will be a runway show that is mainly for agency models. lt is meant to give them a platform to be noticed while newbies get experience and exposure. We have engaged different fashion designers who are collaborating with us for the show as they showcase their winter collections," said Makazhu.
He added that of late, the local modelling industry has been doing well despite the current economic climate which has slowed it down.
"The growth has been mixed because modelling survives on economic activity. Things are looking really good for the local modelling industry because we are now starting to see our models making it on the international scene. We are now getting more jobs, our schedule is getting busier and we are now attracting more models to come on board."
The agency is also working on a TV Show centred on the modelling and fashion industry.