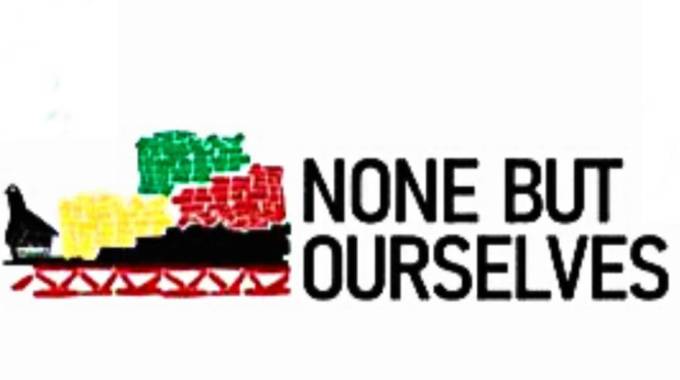 The Sunday Mail
President E.D. Mnangagwa Devolving governance, decentralising services
Chapter 14 of our Constitution provides for devolution of governmental power in the interest of citizen participation and social justice. The Chapter puts an end to the bambazonke philosophy by which everything was centralised in favour of metropolitan provinces, cities and towns at the expense of historically marginalised rural provinces, districts, wards and villages. Now the Constitution requires that development and decisions be participatory, spatially even and balanced, thus ensuring no person, no place and no community is left behind. The Second Republic declared and announced its commitment to this ethic and constitutional stricture way back in Gwanda, Matabeleland South, just before our 2018 harmonised elections. Since then, the Second Republic has made devolution its watchword in the management of the Nation's public affairs. The results are there for all to see.
Constitution on identity and travel documents
Chapter 3 of the same Constitution declares that passports, birth certificates and other travel documents and identity documents are rights and benefits which have to be enjoyed by all citizens. While this has always been the persuasion from Independence, not much ground was covered towards this goal under the First Republic. This in part prompted our Constitution-makers to write these rights and benefits into the supreme law of the country. The Second Republic has now made it its bounden duty to ensure the gap is plugged once and for all, so all our citizens are fully and equitably served.
Harnessing devolution for rights delivery
I elect to isolate and appreciate the aforesaid two constitutional provisions as siblings. We devolve State power in order to bring core services closer to citizens and communities, thus facilitating access, enabling participation and achieving inclusivity and fairness. Accessing rights and benefits promised by the country's Constitution must not be allowed to be burden and a cost to the citizen. Our understanding of devolution thus encompasses resource allocation and bringing public goods and services, those promised by our Constitution especially, physically closer to people and communities by decentralising arms of the State.
Chequered performance
I am the first one to admit that our performance in the delivery of birth certificates, identity cards, passports or other identity and travel documents to the citizenry has not always been satisfactory.
This chequered performance motivated me to place this vital public activity area under close scrutiny, including paying unscheduled visits to offices of the Registrar-General.
Time was when the situation was quite dire, with citizens stuck in long queues and often waiting for more than a year to get documents which our Constitution regard as a right. Especially affected were our citizens in remote rural communities and in the Diaspora. Government thus had to intervene decisively, and to think outside the box to bring this to an end. Lately, delivery has improved somewhat, even then with sporadic hiccups here and there, now and then, as was witnessed only a week ago.
The strident outcry which followed that temporary interruption of services last week again reminds us that indeed, identity and travel documents are a human right whose delivery to the citizen must never be delayed or delivered in a burdensome way.
Documents delivery, a KRA
Pursuant to our Constitution and the promise we made to our citizens, Government has taken several steps to ensure identity and travel documents are delivered efficiently and smoothly. Firstly, we have made the delivery of these key documents promised under Chapter 3 a key marker of our whole transition and thrust towards devolved governance as dictated by Chapter 14 of our Constitution. That is to say Government gauges its success in devolving power and decentralising services by how well it delivers on identity and travel documents. This makes both categories of these documents an important key result area (KRA) and performance indicator for my Administration.
E-Passport strategy
On December 14, 2021, I launched the E-Passport in line with the worldwide drift towards biometric data-based identity and travel documents. Today Zimbabwe ranks among a few countries in Africa to issue E-Passports in line with the United Nations (UN) recommendations. This move was more than mere compliance with international standards; it was our strategy for migrating to a cheaper and faster technology of producing these vital documents so the citizen is better served. As I write, the turnaround time for an E-Passport is now down to a mere seven days, itself a vast improvement from the year-long agonising wait citizens were subjected to before getting a passport. We thus are now closer than ever before to realising citizen rights under Chapter 3 of our Constitution.
Documentation and national healing
In my interaction with many rural communities, especially in those areas affected by disturbances which visited us in the early years of our Independence, it became very clear to me that many of our citizens did not have birth certificates, identity cards, let alone passports. Those affected felt they lived on the margins of citizenship, and rightly so.
For families in communities affected by the early disturbances, this amounted to healing delayed, indeed a painful reminder of the trauma they had endured and lived through, a pain which continued to manifest through their failure to access these key national documents. Investigations revealed that this unhappy state of affairs owed to many factors, among them the onerous and rigid registration requirements the authorities demanded for issuance of these vital documents by which citizenship is either validated or rendered nominal or even denied, depending on access.
The other reasons related to costs which both a centralised and city-centred service imposed on those who needed the service the most, yet afforded the costs of getting it the least.
Decentralising the service
We resolved the matter through a series of decisions which, among other measures, simplified requirements for issuance of documents; measures which brought the service closer to communities through mobile registration and issuance units, and through decentralisation and making the registration process free. I am now happy that access to birth certificates and national identity cards has vastly improved, with many who had lived in the twilight zone of citizenship feeling they now belong and are empowered.
Resolving the passport conundrum
Our eyes are now trained on availability of passports and other travel documents, both to citizens here at home and to those living in the Diaspora. Through an inventive panoply of measures we have now taken, I am confident all the rights and benefits related to citizen documentation as promised by Chapter 3 of our Constitution will be efficiently met and delivered to our citizens.
Panoply of measures
The measures we have taken include:
Introducing E-Passports which are cheaper, faster and which incorporate international features and standards as recommended by the United Nations;
Decentralising the service to all district centres in the country, a process which I launched recently in Murewa. As I write, seven other centres, which include Beitbridge, Hwange, Bulawayo, Lupane, Gweru, among others, are already issuing E-Passports. By the end of September this year, we expect the number of such service centres to rise to 14, with the momentum being maintained until all the districts are covered.
Extending such services to Zimbabwe's key embassies and consulates in countries where large communities of Zimbabweans living abroad are found. Already, work has started in Pretoria, Johannesburg and Cape Town, so the large community of Zimbabwean emigres living there will be served. Plans are underway to launch similar outreach services in Lusaka, Zambia, in London, United Kingdom, in Washington and New York in USA, in Australia and in the Middle East. Such facilities will respond to needs ardently expressed by Zimbabweans living abroad whom I had the pleasure to meet and interact with during my various fixtures abroad.
With these cocktail of measures we have already taken or are about to take, I am confident that we will be in full compliance with expectations of our Constitution on this one matter.