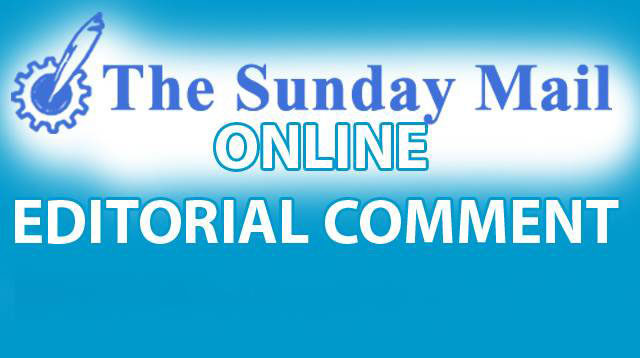 The Sunday Mail
On Thursday, President Mnangagwa, for the umpteenth time, exhorted young entrepreneurs to be active participants in rebuilding, industrialising and modernising Zimbabwe.
In this instance, he signalled his administration's preparedness to work with them in restoring bus termini around the country, the majority of which is now decrepit.
"I appeal to our young entrepreneurs and companies to come forward and do this job," he said.
Throughout his three years at the helm, the President has been consistent in cajoling locals, especially the youth, to switch from being observers and bystanders to active players in both the mainstream economy and development.
All this seems to be encapsulated in his philosophy that "nyika inovakwa nevene vayo", which, loosely translated, means only Zimbabweans can build the Zimbabwe they want and deserve.
However, nothing could have captured and summarised his vision more than what he said in September 2018 during the launch of products by a Chinese company Hikvision.
He said: "I would like a Zimbabwe where those who are imaginative and are capable become billionaires . . ."
This is grounded in a commitment to open up opportunities to innovators through providing an enabling and supportive environment.
And Government has been trying all it can to open up space for local companies.
For example, work on the multimillion-dollar rehabilitation of the Harare-Masvingo- Beitbridge highway is being undertaken by local companies such as Bitumen World, Masimba, Tensor, Fossil, and Exodus and Company, among others.
They are doing a commendable job judging by the quality and feel of the completed sections.
The scope of the roadworks have a huge multiplier effect both upstream and downstream through engagement of other contractors that feed into the project.
Separately, authorities have already also signalled that work on the 252-kilometre pipeline from Gwayi Shangani Dam in Matabeleland to Bulawayo would likely be given to local companies.
The $500 million that has been budgeted for the pipeline is enough to go around.
Locals, including young entrepreneurs and innovators, have since shown they are equal to the task and are more than capable to deliver.
In July 2018, the Securities and Exchange Commission of Zimbabwe (SECZ) launched an online and mobile shares trading platform called C-Trade, which had been developed by students Andrew Dewa, Gabriel Manjonjo and Liberty Bote.
The country unquestionably has the human resource, institutional capacity and now, most critically, the political will to empower its own people.
From an economic standpoint, deliberately empowering locals makes a whole lot of sense.
Where precious foreign currency used to be wasted on extortionate contracts with multinational companies, which sometimes opened opportunities for bribes and kickbacks, the new model means opportunities and benefits that accrue to local companies and, by extension, the economy are both immense and impactful.
Not only does it ensure the bulk of money extended for projects continues to circulate in the local market, but it also strengthens balance sheets of local companies and creates sustainable employment opportunities.
We have already begun seeing the progress, be it on Masimba Construction's bulging order book, Zimplow's encouraging performance and PPC's growing business.
The list is endless.
Not captured in this narrative is the work that is trickling down to small and medium enterprises, including fledgling local businesses.
However, what is most encouraging is the fact that after more than two decades of inertia, the work that needs to be done, and is being done, to modernise and industrialise Zimbabwe is huge, which, of course, means more opportunities.