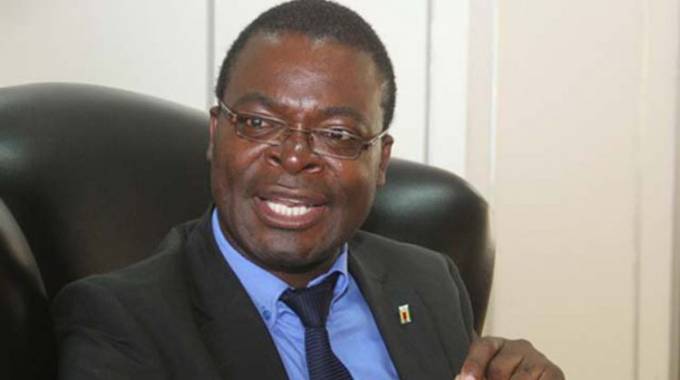 The Sunday Mail
Tanyaradzwa Rusike
OPEN and distance electronic learning (ODEL) can be a vehicle for transforming the country's economy through facilitating development of human capital and capabilities required for industrialisation.
This was said last week by Higher and Tertiary Education, Innovation, Science and Technology Development Minister Professor Amon Murwira in a key note address to the 57th conference of the Distance Education Association of Southern Africa (DEASA).
The regional conference, organised by the Zimbabwe Open University (ZOU), ran under the theme "Revisiting education as a common good: opening up space for all through open and distance electronic learning".
Prof Murwira said access to high-quality education was key to the transformation of Zimbabwe into an upper middle-income society.
"Open and distance electronic learning provides learners affected by barriers of distance, cost, time and opportunity to pursue their studies anywhere on the globe and at times convenient to them," he said.
"Distance learning has improved education access locally, regionally and globally.
"Our nation is working to fulfil the vision of becoming an upper middle-income economy by 2030, as expressed by President Mnangagwa, by developing capabilities for its attainment through deliberate configurations and deployment of human capital and other national assets, particularly for the industrialisation and modernisation of Zimbabwe."
He said through education, the country seeks to create a human capital base that is able to create goods and offer relevant services.
"In our new thrust, education must have purpose and benefit.
"It must produce goods and services.
"Gone are the days of an education system which produces graduates who speak good English but cannot offer goods and services.
"Education must be for fulfilling human needs. Once we fulfil human needs, we improve the quality of life of our people and restore their dignity," said Minister Murwira.
DEASA chairperson Professor Ngubane Sindile, from the University of South Africa, said the conference was an opportunity for African countries to come up with strategies to enhance the provision of higher education on the continent.
"This conference also offers us an opportunity to critically interrogate each other's academic works without the fear of being ridiculed," she said.
"It is a safe space for ODEL scholars and practitioners as a community of practice to chart the vision of how future generations can best be guaranteed to receive an inclusive and equitable right to education and sustainable living.
"Let's adopt the spirit of Ubuntu to create cross-country collaborations that will elevate the epistemic voice of the global south, instead of merely consuming the sometimes contextually irrelevant thoughts from other fronts."
ZOU pro-vice chancellor (Academic Affairs) Professor Emson Nyakatwa commended the Government's drive to modernise the education sector through information and communication technologies (ICT).
"The Government has been expanding ICT and making sure it is affordable and accessible to everyone.
"For us, we believe that is how we can reach our students," said Prof Nyakatwa.
X: @tdrusike