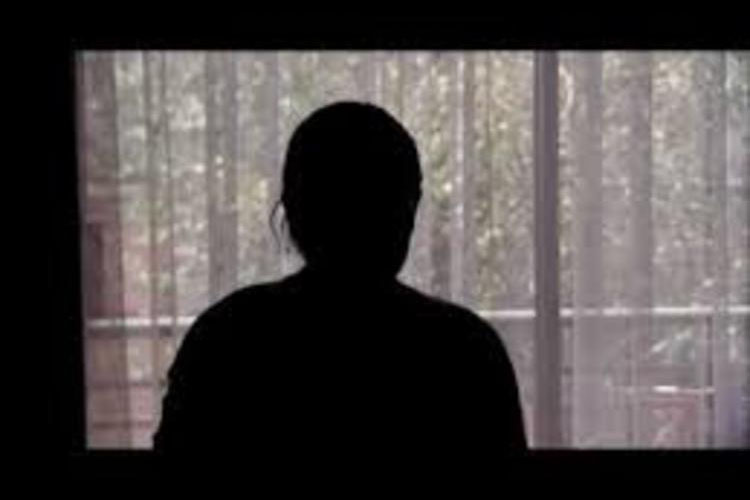 The Sunday Mail
Shamiso Yikoniko recently in Rusape
SHE looks visibly nervous. Struggling for composure and hiding her face whenever someone looks at her, Lucy (not her real name), who could be dismissed as a coy young woman, is under immense emotional pain.Standing in a queue for counselling in the Childline booth, her eyes look blank as she fiddles with a small notebook. One wonders; what could be eating up her soul?
Lucy opened up to The Sunday Mail Society. "My father raped me when I was 18 years old," Lucy said as tears started rolling down her cheeks.
She took deep breaths to try and compose herself but the tears kept flowing. Lucy looked to the sky, as if seeking divine intervention, as she fought back the tears.
After collecting herself, Lucy continued: "My parents are divorced and all along I have been staying with my mother in Harare. I always felt out of place whenever my friends would tell me what their fathers would have done for them. I felt I needed to go and stay with my father," Lucy narrated.
Lucy's father had remarried and was based in Nyazura.Problems started as soon as she relocated to stay with her father.
"My father started proposing love to me and I refused countless times," Lucy said. She added: "He would constantly remind me that he had never contributed anything towards my upkeep since they separated with my mother and that meant we had no father-daughter relationship."
Despite the proposals, Lucy remained with her father. Her father then raped her when her step-mother was away.
"'I will never forget that day. It was on a Thursday and he came home from work and budged into my room, forcing himself on me. I cried, bit him, scratched and even slapped him but to no avail. I pleaded with him to stop but he ignored my pleas."
After the rape, she ran away from home and stayed with her aunt in Rusape and has been receiving psycho-social support at Makoni One Stop Centre housed at Rusape General Hospital.
"I feel so much at home when I come here. I also get advice on ways to get myself up from this nightmare," she reiterated.
Lucy's rape story is a reflection of the many cases of gender-based violence (GBV) society faces. Women Affairs, Gender and Community Development ministry recognises GBV as a protection priority as most communities lack access to basic GBV response services such as healthcare, psycho-social support services and legal aid for survivors.
Makoni One Stop Centre was established in 2009 as a pilot project and is currently serving the whole of Manicaland Province. The One Stop Centre initiative was established after the realisation that there is limited scope and capacity among survivors where they are unable to access a complete service package due to travel and costs related to accessing the required services.
Makoni One Stop Centre administrator Mrs Theresa Mwaera said the most common type of GBV cases they record are rape cases.
"The most common are rape cases perpetrated among girls between the age of five and 15 years and the perpetrators are mostly close relatives," she said.
"Though we record an average of 20 cases per month, we record more cases after the festive season. However, we record a few cases of men reporting GBV cases."
The 2015 ZDHS confirms that violence against women is rife in Zimbabwe and affects all women, regardless of geographic location, wealth or education. At least 13 percent of women in Zimbabwe have experienced physical violence another 13 percent, at least, have experienced sexual violence (ZDHS, 2015).
A partnership between Government and the United Nations Population Fund (UNFPA), one stop centre services are provided free of charge. Services offered include medical assistance, provision of emotional support services to survivors, police services and provision of information and advice on accessing justice through laying criminal charges against perpetrators.
Other than Manicaland province, other one stop centres have been established in Midlands and Matabeleland South provinces.
Women Affairs, Gender and Community Development ministry's acting director-general Mr Stephen Nyaruwata said more still needs to be done.
"Efforts should be done by the multi-sectoral team to sensitise communities and survivors that counselling and healing is a process, therefore, there is need for sustained seeking of professional services," he said.
"There is relatively a low number of survivors who present themselves within 72 hours for Post Exposure Prophylaxis (PrEP) and emergency contraceptive (EC) to be administered. This remains a cause of concern."
In 2016, a total of 2 083 GBV survivors accessed services at Makoni One Stop Centre.
"Efforts to set up friendly services for rehabilitation and counselling of perpetrators should be scaled up since most interventions target addressing the plight of the survivors at the same time relegating the perpetrators thus ending up with repeated offenders," added Mrs Mwaera.
"The number of survivors who came for counselling services more than once increased by 5,3 percent on survivors below the age of 18 while on those above the 18 it remains static.
"Comparatively, there is a decrease of five percent of cases in the second quarter of 2015 than the third quarter of 2015 reported within the stipulated timeframes to allow administration of PrEP and EC."
A marginal increase of 14 percent of people coming for counselling from 2014 to 2015 is attributed to the massive awareness and community engagements that are being scaled up by the multi-sectoral team and especially after the rolling out of the Joint GBV programme.
"More effort should be put on the multi-sectoral team. This is
an awakening call for strengthened, concerted, frantic and sustained efforts by the multi-sectoral team to engage communities to strengthen their knowledge levels of
professional service providers, accessibility, availability, referrals and further sensitisation on the need for rapid response," added Mr Nyaruwata.
Plans are underway to establish one stop centres in every province. Shelters for GBV survivors have so far been established in Gutu, Mberengwa, Marange, Bubi, Mwenezi, Chikomba, Buhera, Gweru and Harare.