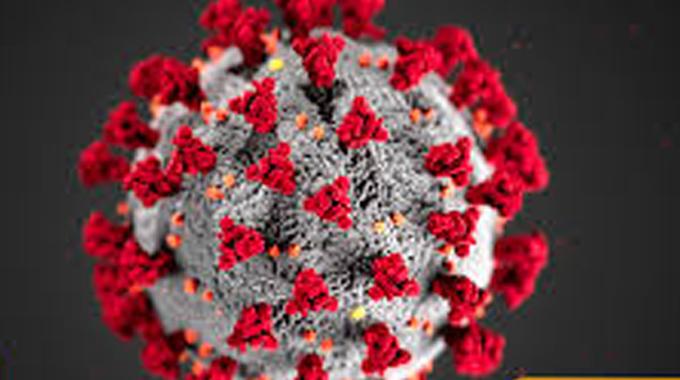 The Sunday Mail
Langton Nyakwenda
Sports Reporter
They might be separated by distance, but this unique group of Premier Soccer League players has remained united by their religion.
Dynamos' rising right-back Emmanuel Jalai, FC Platinum's new signing Silas Songani and the versatile Qadr Amini of Ngezi Platinum Stars are some of the devout Muslims experiencing a different Ramadan due to the coronavirus.
Respected administrator and former CAPS United owner Twine Phiri, former Warriors team manager Sharif Mussa and ex-Highlanders and Dynamos striker Makwinji Soma-Phiri are some of the popular personalities also observing a unique Ramadan.
Muslims have been observing Ramadan since April 23 and will complete this annual obligation on Saturday. Ramadan is the ninth month of the Islamic calendar observed by the Muslim world as a month of fasting, prayer, reflection and community.
During this holy month, Muslims are obligated to fast everyday, from dawn to dusk.
While this period has always been a tough one for footballers, who are required to train hard and fast, this Ramadan has come at a time all football activities have been put on hold to prevent the spread of the coronavirus.
The 2020 Castle Lager Premier Soccer League, which was due to kick off on March 21, has been postponed indefinitely.
It will only begin after a determination by Government and health experts. As a result, clubs have disengaged and players have been given personal training programmes by their respective coaches.
Spurred on by a fine 2019 season in his debut Premiership season, Jalai is currently training under the supervision of former DeMbare right-back David Kutyauripo.
The pint-sized Zimbabwe youth international has also been juggling personal training and observing Ramadan.
"So far everything has gone on well. No complications because Ramadan is something I have grown used to.
"I was born into this religion and all the things I achieve career-wise I owe to Allah.
"I am fasting for 12 hours, from 5am to 6pm. I also have to train in the morning between 7am and 9am every day. It is good that I am working with Kutyauripo, who is helping me a lot to prepare for the delayed season. He played the same position I am playing now, so that is an added advantage," Jalal said.
"It is nice having someone like Kutyauripo helping me improve my game," Jalai said.
For Songani, who joined FC Platinum from Danish side Sonderjyske at the beginning of the year, Ramadan has always been a tough month but "there is nothing we can do because it is our religion".
"This is the month when we present all our challenges to Allah, so we to have to be vigilant," says the midfielder.
Songani announced his return to the domestic scene with a bang, scoring a double in FC Platinum's 2-0 victory over Highlanders in the Castle Challenge Cup at Barbourfields on March 14.
"Fasting and training can be difficult sometimes but with this Covid-19 football break, it's a little bit better.
"When I was still in Denmark, the coaches would give me a special programme during Ramadan because of how difficult it is going through the month.
"Now with this Covid-19, it is definitely a different Ramadan. But, with my experience I now know how to manage Ramadan.
"It is also important for coaches to understand us Muslim players, especially during a time like this," said the 30-year-old former Harare City star.
Amini misses football but is grateful that Ramadan has come at a time of inactivity.
"Ramadan is going on well . . .  We are only left with a few days. It is usually difficult when we are training and playing games because you lose more energy and your body is dehydrated because you can't drink water.
"Now that we are in lockdown, I just do my workouts early in the morning and in the evening. In-between, I fast.
"But, honestly, I miss football. I was not used to staying this long at home. But the most important thing is people's safety. This will pass and everything will be back to normal," said Amini.
Mussa noted that the period was a test of one's patience in the face of different challenges.
"Well, naturally this year's Ramadan has had to be different due to the Covid-19 pandemic.
"The issue of Covid-19 is something that we take seriously and we all know the guidelines on social distancing and staying at home, staying safe, sanitising, wearing of face masks, et cetera.
"As a result of the pandemic, it has also been impossible for people to fly and converge during Ramadan, so each one of us has had to do what they have to do within the confines of our homes and families as we cannot go to the mosques.
"It really feels strange but that is the reality we have in the new normal and we have to live with it.
"In terms of juggling religion and sport, I don't think there is anything really peculiar about being Muslim and being a sportsperson because there are various other sportspersons from different religious sects, and all that is needed is respect for one another.
"With Ramadan comes fasting and this really tests our patience in many forms. It also teaches us gratitude, humility and self-sacrifice for humanity,'' Mussa said.
Phiri had some tips for Muslim players.
"Muslim athletes are advised to train in the early evenings, towards sunset, so that they can rehydrate whilst having their Iftar meal. But, it is best to train after breaking their fast," said Phiri.
"Islam allows Muslims to participate in sports whilst fasting as long as that does not make the athlete weak and unable to pray.
"If after training one is exhausted and unable to pray then sporting in Ramadan becomes unlawful for that individual," Phiri said.
Some of the international football stars observing Ramadan include Manchester United midfielder Paul Pogba, Karim Benzema of Real Madrid, the Algerian pair of Rihad Mahrez and Islam Slimani, as well as the Liverpool duo of Sadio Mane and Mohamed Salah.