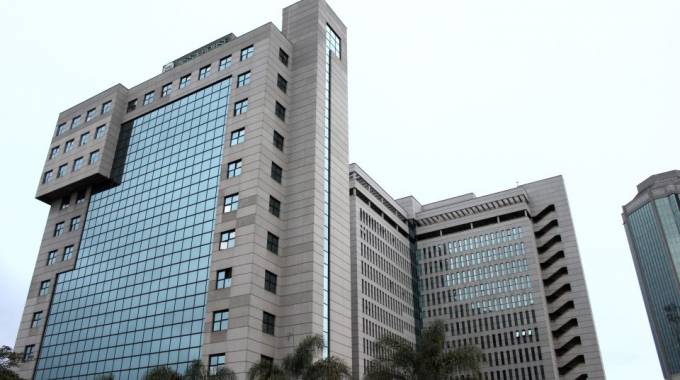 The Sunday Mail
Africa Moyo —
THE National Social Security Authority (NSSA) is plotting to trigger the Zimbabwe Stock Exchange (ZSE) regulation that allows an investor who acquires at least 35 percent of a listed concern's shares in issue, to buy-out minority shareholders.
NSSA recently shelled out US$1,56 million to snap up 56,6 million shares in NicozDiamond — representing 10 percent of the short-term insurer's total issued share capital.
The shares were offloaded by a foreign investor at a stable price of 2,75c. The acquisition drove NSSA's stake in NicozDiamond to 44,85 percent, thrusting it as the top dog in the short-term insurer, having overtaken Zimre Holdings Limited (ZHL) which holds 28,78 percent.
Another major shareholder in NicozDiamond is Campbell Bruce with 10 percent shareholding. NSSA chairman Mr Robin Vela told The Sunday Mail Business last week that by virtue of holding 44,85 percent which is almost 10 percent more that the ZSE threshold, they are contemplating buying out minority shareholders.
" . . . NSSA will comply with ZSE rules by making the mandatory offer to minorities. We believe that there is significant upside potential not yet priced into group's shares — the business is very well managed by (Mrs) Grace Muradzikwa and her team.
"This (acquisition of shares) is a vote of confidence," said Mr Vela.
Stock analysts say making the mandatory offer to minority shareholders has no advantage to the buyer since the move is designed to cushion minorities from being sabotaged by the firm with a controlling stake.
If the minority shareholders agree to sell their stake, the investor with the controlling stake may have to delist from the stock exchange since the shares will no longer be publicly held.
ZSE requirements say a company that acquires at least 35 percent of a listed firm's shares in issue becomes obligated to offer to buy-out minorities, usually at a premium price to the market price.
In June this year, British property tycoon Mr Nicholas van Hoogstraten's investment vehicle, Willoughby's Investments Private Limited, raised its stake in CFI Holdings from 24 percent to 35 percent and immediately sought to buy-out minority shareholders.
CFI is the holding company of agro-industrial entities such as Agrifoods, Crest Breeders, Victoria Foods and retail chain, Farm and City Centre.
Meanwhile, Mr Vela said the acquisition of more shareholding in NSSA is in tandem with the company's drive to enhance value for pensioners.
NSSA launched the National Building Society (NBS) in May 2016, and also funded the acquisition of Telecel Zimbabwe by Government although there is still a cloud pertaining to who, between NSSA and ZARNet — representing Government, will get the 60 percent stake previously held by Holland-based Global Telecom Holding, a unit of VimpelCom.
The acquisition of Telecel Zimbabwe in a US$40 million deal was completed last week. Said Mr Vela: "NSSA seeks to do two things wherever we invest: generate value for our pensioners who look to NSSA to provide them an income in their retirement years and secondly support the country's economic development agenda for example, through providing affordable housing via the NBS.
"We are continuously looking for such opportunities and this has been the thinking behind the more aggressive investment approach."
Mr Vela said NBS has been gaining significant market traction since its launch and is expected to become profitable by August next year, with both revenues and bottom line driven by mortgages lending underpinned by the forthcoming housing projects.
Just like other banking institutions, NBS has been affected by the obtaining cash squeeze but to a lesser degree due to its focus on mortgages. This is in addition to a strategic decision to concentrate on a reliable mobile platform and card-based transactions, which has positively impacted on NBS's customers.