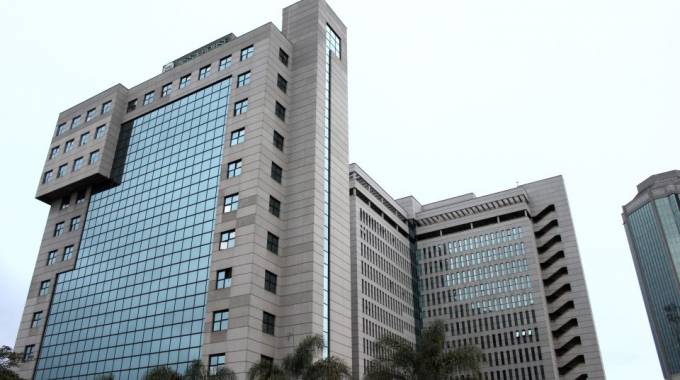 The Sunday Mail Pensioners complain that the payouts they receive are not commensurate with what they contributed during employment. Many feel cheated.
According to official figures the value of pension funds assets has fallen from US$3 billion in 1992 to just below US$800 million in 2009 when there was a revaluation after the dollarisation of the economy.
Experts in pension management believe the value could be currently above US$2,5 billion.
Zimbabwe Pensions and Insurance Rights (ZimPIRT) general manager Mr Martin Tarusenga says the rights of pensioners are being trampled upon by insurance companies.
"The regulators of these services such as Insurance and Pensions Commission (IPEC) and NSSA, have not acted to protect this group (pensioners) as required by their regulatory duties," he said.
"The payouts pensioners get cannot take them for a week. It is unfair."
However, according to NSSA, in earlier responses to The Sunday Mail In-Depth, pension payout levels are determined by individual contributions.
"…Pensioners who feel they are getting a raw deal might change their minds if they were to look at what they are receiving compared to what they have contributed," said NSSA spokesperson Mr Philemon Chereni in earlier responses courtesy of the company's media consultant.
"NSSA pensions are only one form of social protection. They cannot be based on consumer baskets or poverty datum lines."
The authority says its scheme is designed to provide a pension that replaces 79,7 percent of the insurable income on retirement of a person who has contributed to the scheme for 47 years.
The insurable income replacement rate is 75 percent for those who have contributed to the scheme for 45 years and 63,3 percent for those who have contributed for 40 years.
Those who have only contributed for 35 years should have 51,7 percent of their insurable income replaced by their pension.
"The NSSA scheme is a relatively new scheme. It began in October 1994 and so is not yet 20 years old. The insurable income replacement rate for 20 years of contributions is 26,7 percent," said Mr Chereni
"In determining the size of a person's pension, NSSA applies a standard formula, which is the person's insurable earnings at retirement multiplied by the number of contribution years multiplied by a factor of 1,333 percent. After a person has contributed for 30 years, one percent of years in excess of 30 years will be added."
Following complaints of gross irregularities in the management and operations of pensions and insurance companies, the government in May 2012 commissioned a public investigation to establish issues that included external investments.
Despite the probe having been completed in August 2012, its findings remain unknown.
While there are principles that govern the various arms of pension schemes such as administration, pension scheme investments and accounting, observers say the deviation to investment activities at the expense of the pensioner is worrying.
"It is apparent that pension and insurance service provision in Zimbabwe irregularly deviated from established principles and practices to other money spinning initiatives," said Mr Tarusenga.
However, Mr Nicholas Mutingwende, an expert on pension management defends pension schemes.
At the end of each financial year, pension funds are required by law to present their financial standing to an Actuary, he said.
An actuary is a business professional who analyses financial risk especially in insurance and pension programmes.
"Pension funds share both the profits and losses with the pensioners. In the event of a loss, pensioners' payouts can be reduced," added Mutingwende.
It is troubling to note that while figures peg pension beneficiaries at over one million, the country currently does not have a grouping that represent them in the event of problems with pension societies.
In the absence of such mechanisms, it appears pension and insurance services could find it easier to take advantage of pensioners who are particularly vulnerable.
Mr Tarusenga said: "Pensioners have essentially no one to represent and protect them."