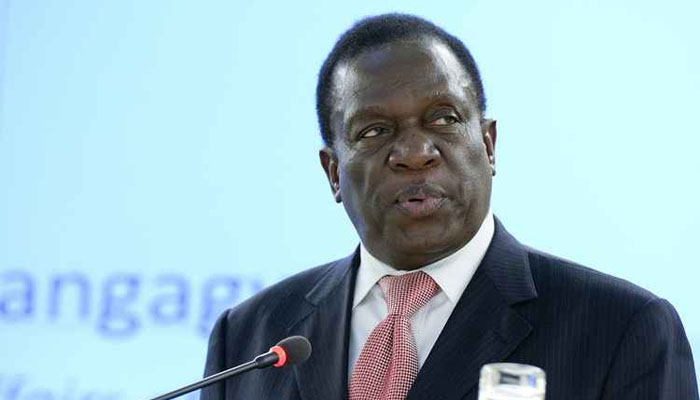 The Sunday Mail
Zimbabwe is truly on a path to self-realisation.
It is amazing how much a people with collective interests at heart can turn their fortunes around.
As the general elections draw nearer, the whole nation is in agreement that free and fair elections are what is required to cement the country's economic boom.
President Emmerson Mnangagwa has pledged that the upcoming plebiscite is going to be free, fair, transparent, credible and peaceful.
The President has even committed to meeting all political parties to preach peace and love.
That message of peace should be able to extinguish any flames of inter-party and intra-party violence as we approach the elections. Political violence has no place in modern-day Zimbabwe.
This is something that the MDC-T, which has been burning from the inside with its members attacking each other day and night, must learn from Zanu-PF. Factional politics most certainly does not work for the greater good of any political party. And jabs do not clear any misunderstandings.
This is why the President has been consistent in discouraging hate speech. While in years gone by, anti-people slogans had taken route in the ruling party, there has been a great shift, a breath of fresh air. The focus should be on the economy and on policies to improve people's lives.
The electoral body, the Zimbabwe Election Commission (ZEC), has promised nothing short of a credible election. For several months now, the Commission has been busy with the compilation of the biometric voter's roll.
It is almost all systems go.
Today, a Sadc mission team arrives in the country for a pre-election assessment.
More teams from the United Nations, African Union and European Union are expected soon on the same mission.
Their observer missions will go beyond the polling process to encompass the pre-election period, the campaigns as political parties drum up support as well as assessing stability after announcement of results.
Government, therefore, has done its part in setting a conducive environment, having already bankrolled the registration exercise and inviting the various regional and international bodies.
It is now the responsibility of the people of Zimbabwe to deliver their end of the bargain. A credible election is not something that can be handed over to us, we have to create it as a people.
More than 5,3 million potential voters have since registered to vote. This is a huge number that shows the appetite that the people of Zimbabwe now have with regards to having a say in the governance of this country.
These are expectant voters, who are looking forward to casting their vote without being coerced or intimidated into any decision.
Therefore, it is the responsibility of all political parties to ensure that these voters are allowed to express their will freely.
To that end, political parties must take heed of the call from ZEC that it is illegal to demand voter registration slips from potential voters as it has the potential of intimidating them. At the same time, voters must also find comfort in the fact that there is no way that a serial number can ever be tracked back to their vote.
With about 60 percent of those who have registered to vote in this year's election falling under the youth category, which is those between the ages of 15 and 35 years, political parties are also aware that this group has to be courted.
Politicians are alive to the fact that it is this group that is falling over each other in its search for employment and empowerment. Unfortunately, this has exposed the youth to unabated abuse. The youths are being used as pawns to fan political violence by their party leaders. The never-ending clashes between MDC-T youths are regrettable. One hopes that this is not a taste of what this opposition party has become.
The excitement and eagerness to add voices through the ballot has not been confined within the potential voters' hearts. Even political parties have been flexing their muscles.
Towards the end of last year, ZEC revealed that the number of political parties registered to contest the 2018 elections had more than doubled from 35 to 75. More have recently joined the race. This again is testament to the fact that a conducive environment has been created for political parties to flourish.