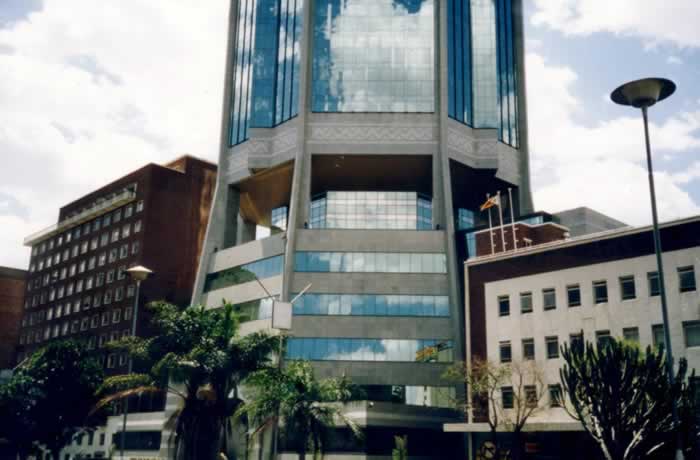 The Sunday Mail
Livingstone Marufu
THE Reserve Bank of Zimbabwe is hunting down illegal foreign exchange dealers amid reports that more than US$3 billion was externalised over the past two years.
Monetary authorities say the externalisation of foreign exchange to offshore accounts by both small businesses and big guns as hard cash, management fees, technical fees and royalties has dried the local market.
RBZ Governor Dr Mangudya told The Sunday Mail Business that, "We already have our Bank Use and Promotion Act in place, which prohibits capital flight and money laundering, but we haven't done enough to stop this from happening for quite some time.
"As Zimbabwe, we have an arsenal of laws to use against these illicit practices but we haven't done enough to implement it. It's now time to act to stop such bad practice from happening.
"We have moved to develop some teeth and implement these laws on the ground in a bid to curb the illicit dealings (capital flight and externalisation) from happening time and again.
"We are following these (externalisation) cases closely and as you know we have yielded some positive results with some prominent names being taken into account for their illicit dealings."
Metallon Gold is facing allegations of externalising over US$30 million through dividends paid to shareholders without profits to back them, and fictitious external loan payments.
Dr Mangudya said forex shortages have been perpetuated by consumers who view US dollars as a store of value rather than a medium of exchange — an attitude he summed up as fiscal indiscipline.
In his recent Annual Budget Review, Finance and Economic Development Minister Patrick Chinamasa said, "Let me stress that the current liquidity and cash challenges are not unique to this economy but an expected temporary and transitional phenomena for a dollarised economy.
"These challenges, which include the proliferation of indiscipline of money changers, as well as foreign currency externalisation cases are being dealt with.
"This is in the context of the position of the 18th Meeting of Cabinet held on June 13 2017 directing that we also explicitly deal with the following: fighting corruption, curbing illicit financial flows, addressing underground foreign exchange dealings and operationalising the Commercial Court.
"In taking the above decisions, cabinet has underscored that it will not tolerate indiscipline and the associated leakages besetting the economy."
University of Zimbabwe lecturer Dr Pheneas Kadenge emphasised the need to enforce the Bank Use and Promotion Act.
"We all know what needs to be done. Now that the monetary authorities are promising to take some action, we hope something tangible will be in place soon, not the same old story."