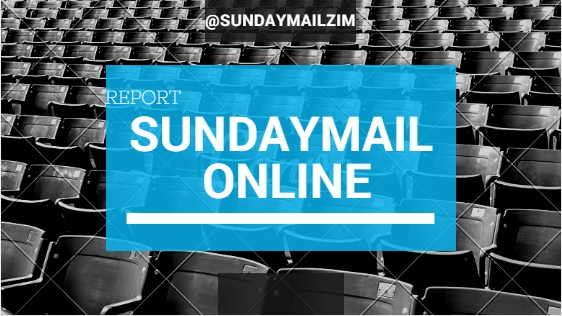 The Sunday Mail
David Ricardo's theory of comparative advantage has become a less favoured persuasion in economic discourse; however, its importance is as relevant today as it was when he first prescribed it back in 1817.
Of course, global geopolitical circumstances are broadly different to what they were in the early 19th century, and geopolitics may be the most significant factor to influence national perceptions of trade.
Presently, a cautionary sentiment towards international trade is predominant in and amongst many nations. In some regions, geopolitical perceptions seem guided by a growing nationalist mistrust.
Furthermore, the unclear incidence of the actual winners and losers of trade clouds any convincing merit of free movement of goods and services across borders.
From an empirical standpoint, even the IMF, a traditional proponent and structural enforcer of globalism and market integration, recently published an article titled "Neo-liberalism: Oversold?", questioning the validity of open markets and cross-border movement of capital.
Socio-politically, the corporate insisted secrecy which has characterised Trans Pacific Partnership talks has only worked to affirm public apprehension of free trade.
It is unfortunate that such negotiations which affect over 40 percent of the world's GDP have been conducted in a manner of concealed deliberations by dominant multinationals and developed nations.
This has only elevated the wariness that trade agreements today are driven by corporate self-interest, and enabled by governance which has become answerable to financiers more than it is to electorate obligations.
Notwithstanding all of this, East Asia still stands today as a case study of the merits of transparent co-operative trade and integrated supply chains.
In what is referred to as a "triangle trade", developed countries in the region export sophisticated parts and components to less industrialised countries where these parts are then assembled before export to desiring lucrative markets in the Western world. This has presented a sustainable win-win proposition for many countries in the region and resulted in shared development and prosperity of citizens.
The East Asian case study forms a very relevant reference for the Sadc region.
While South Africa is the most advanced economy in the region, it cannot sustain prosperity without co-operative interchange of capital, goods and services with its regional counterparts.
Conversely, less industrialised economies such as Zimbabwe cannot develop at a noteworthy pace without co-operative correspondence with South Africa.
What went right in East Asia and can be replicated in Sadc?
Each Asian country in the regional bloc informed itself on its comparative advantage and clearly accounted for the socio-economic impact strengthening that comparative advantage would bring.
Consider Zimbabwe retains a relatively highly skilled and well trained workforce. It is feasible then to integrate corporate level service sectors, centralising them in Zimbabwe.
For instance, in finance and accounting, Zimbabwean professionals already serve regional peers from Mozambique and Malawi.
That is indicative of a comparative advantage.
However, exploiting this competence requires Zimbabwean governance awareness of this comparative advantage and designing frameworks that incentivise a win-win proposition for mutual co-operation with regional peers.
Within our own borders, investment must be directed towards supporting infrastructure of such a sectorial set-up; such as widespread broadband availability, dedicated zones that provide enough power for servers and data mainframes, and integrated telecommunication systems that ensure efficient connectivity in all directions that surround Zimbabwe.
This idea is not new.
A certain big four accounting firm tried to arrange such a structure with its regional counterparts, but the lack of the aforementioned infrastructure derailed that initiative.
In more sequenced supply chain industries, trade and cross-border production can work in Sadc.
Similar to Japan's auto industry in the 1970s and 80s, South Africa has a very strong automotive industry. It would be futile for less industrialised nations to structure their own auto industries to have completely independent supply chains.
For instance, Zimbabwe can have an economically adequate auto sector by linking into South Africa's supply chain.
It would be enough to focus on a specialised task in which we have a comparative advantage in the auto process such as raw material provision, wielding specialised components or body assembly.
The market reach alone would provide enough revenue for an otherwise uncompetitive and completely independent local supply chain.
This emphasis on markets also informed East Asia's perception of value addition and beneficiation up until today.
Considering the limits of value addition and beneficiation is astute in that nations do not over invest in activities that will not offer payback in the foreseeable future.
Take the example of how the investment of heavy metal refinery is steep. Commodity cycles do not bring certainty in near-term investment payback.
Thus, alternatively, infrastructure to connect readily demanding markets, especially functional rail systems, are a more sound investment as they link raw mineral to markets that have an immediate demand at whichever level of processing along the value chain.
This is the perspective which guides much of the literature compiled by the South East Asia Iron and Steel Institute.
As such, East Asian companies have not nearly spent as much on mineral processing as they have on connecting to nearby next stage processors.
Value addition and beneficiation does not necessarily mean each nation going at it alone; it often means a network of nations with proximity creating a coherent value chain based on comparative advantage.
As we conduct trade talks based on Statutory Instrument 64, it is advisable to retain an awareness of our potential comparative advantages.
Ultimately, they can be used to leverage a win-win proposition with our regional counterparts.