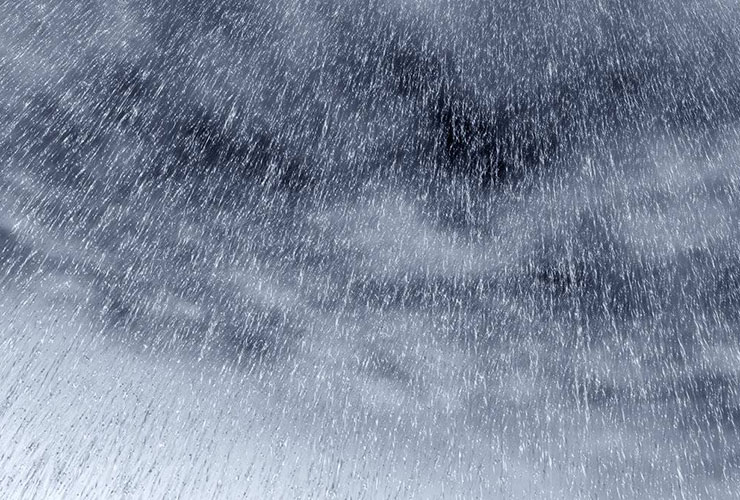 The Sunday Mail
The 2018/19 seasonal rainfall outlook is out and a lean summer season is in forecast.
The predictions shows in with the Southern Africa Regional Climate Outlook Forum's recent prediction of normal to below-normal rains for much of the sub-region, including Zimbabwe.
This comes amid revelations of a brewing El Nino event.
Should the phenomenon complete its gestational cycle, it would be the second such happening in two years, having already caused devastating drought and flashfloods in the 2015/ 16 rainy season.
But what are the nitty-gritties of the forecast?
"The seasonal rainfall forecast is divided into two sub-seasons: October to December 2018 and January to March 2019," Zimbabwe's Meteorological Services Department explains.
Forecasts are made along the country's three main homogeneous rainfall zones, demarcated into Regions 1, 2 and 3.
Region 1 consists of Harare, much of Mashonaland East, Mashonaland West, Mashonaland Central, northeastern parts of Midlands and most of Manicaland provinces.
The greater part of Matabeleland North, parts of Midlands and parts of Mashonaland West make up Region 2.
And finally Region 3 consists of Masvingo, the bulk of Midlands, the extreme southern parts of Manicaland and the bulk of Matabeleland South.
For all three of these regions the outlook for the October to December 2018 period spells normal rainfall with a bias towards below normal.
The trend is comparatively a deviation from long-term forecasts which usually forecast normal to above normal rainfall in Region 1 in the first half of the season.
For Regions 2 and 3 the trend can be considered normal as they have traditionally come out as slow starters.
Rainfall outlook for the January to March 2019 also predicts normal to below-normal rainfall for all three regions.
Naturally this means the whole country will likely follow the same weather conditions of normal to below-normal rains throughout the entire season.
This is yet another anomaly since the bulk of the country usually peaks to above normal rains at the beginning of the JFM period.
Even the 2015/ 16 season which is considered the driest in history records had its moments of above normal rains.
History also indicates that a normal season taking a below normal bias can mean trouble.
The critical question is, are we facing a drought or not?
Technically a drought is unlikely.
In its own analysis MSD expects the 2018/ 19 rainfall season to be erratic in space and time.
"October rains are generally erratic for rain-fed agriculture, more meaningful rains normally begin at the end of November into December," MSD says.
"It would be prudent to put in place measures for early cloud seeding programme in light of the expected erratic rainfall season throughout the country.
"In view of the moisture availability and suitable temperature thresholds, those with irrigation facilities should not wait for the main rains to fall. They can plant any time now, taking into account the high temperature needed for germination."
MSD also says violent storms, prolonged dry spells, flash floods and tropical cyclones cannot be ruled out as the season progresses.
The department also advise on the need to continue with water harvesting programmes.
"The policies of small dam construction and borehole drilling/deepening, conservation and protection of wetlands should continue, more so in the southern provinces of the country."
Reading MSD's recommendations one can argue that the department is anticipating a difficult season but are playing it safe as usual.
As such experts have attempted an unbiased and a more frank analysis of the possibilities.
"Will we have a drought? My opinion is no, because you only have a drought when the cumulative rainfall amount fails to reach the long-term average," says climate scientists and university lecturer, Dr Archibald Dhliwayo.
"However, that is not to say there are no negative implications associated with such an outlook.
"It is especially an issue with smallholder and peasant farmers who are less mechanised, less informed, often poorly planned and dependent on rain-fed farming techniques.
"Not many of them understand the dynamics of changing rainfall distribution patterns and the need to plan along with 10-day forecasts.
"We are talking here about knowing when to plant, when to apply fertilizer and with normal to below rains, getting these metrics correct is difficult."
Dr Dhliwayo insists the outlook should not be taken as an obituary of the yet-to-commence cropping season but a strategic planning handbook.
"Unlike before, drought and hunger today is largely determined by your level of preparedness ahead of the season," he said.
"We have got glimpses through Command Agriculture that if you apply serious measures of water harvesting and irrigation you can excel even in dry conditions.
"I mean we have countries like Israel practicing successful desert farming through water efficiency techniques such as drip irrigation.
"These are budget infrastructures and budget skills that can easily be adopted by developing countries like Zimbabwe."
Dr Dhliwayo summarised his opinion saying normal to below rains do not spell disaster for agriculture but hastened that the country should be prepared for the worst case scenario especially with a hovering El Nino.
Coming from the 2016 /17 season which was characterised by sweltering mid-season droughts, farmers are on tenterhooks about the possibility of another poor season.
"It is a case of jumping from a frying pan into the fire," said Zimbabwe Commercial Farmers Union president, Mr Wonder Chabikwa.
"The stop-gap measures are drought-resistant seed varieties, small grains and conservative farming. But going forward, the solution is to resuscitate installed irrigation infrastructure.
"We have a lot of obsolete infrastructure which can be resuscitated to benefit the country."
The Government has already announced plans to minimise the effects of the expected erratic rains.
The Minister of Lands, Agriculture and Rural Resettlement, Rtd Air Chief Marshall Perrance Shiri, said the plans involves expediting installation of irrigation infrastructure as well as getting farmers to broaden their range of crops to include small grains in all farming sub-sectors and regions.
Besides the perpetual possibilities of erratic rains each season due to climate change, a majority of Zimbabwe's irrigation schemes are not functional.
According to Zimbabwe Vulnerability Assessment Committee (ZimVAC) 2018 Rural Livelihoods Assessment Report, the situation is even dire in Lowveld regions.
"There are few wards with irrigation schemes especially in the drier regions (Matabeleland North, Matabeleland South, parts of Midlands and Masvingo) yet these are an important sources of livelihood and influence food availability.
"The main challenges affecting functionality of irrigation schemes were to do with infrastructure, energy and water sources.
"Given the recurrent droughts, there is need to intensify efforts to rehabilitate non-functional and partially functional schemes with appropriate irrigation technology like the use of renewable energy."