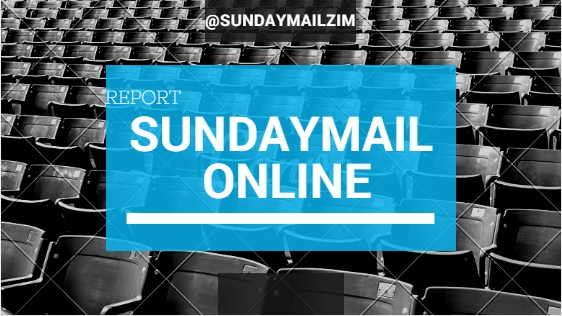 The Sunday Mail
Mukudzei Chingwere in Gweru
Nichrut . . . . . . . . . . . . . . . . . . . . 0
Highlanders . . . . . . . . . . . . . . . .0
NICHRUT coach John Nyikadzino yesterday declared that his side is in the Castle Lager Premier Soccer League to stay. Speaking soon after watching his charges giving Highlanders a good run from their money at Ascot, the underrated tactician said Nichrut, who even missed a penalty, will not be relegated this season.
"The boys gave their all but we could not punish Highlanders even from the penalty spot, but I want to say Ariel (Sibanda) is a good penalty stopper and he did it again against us today. Overall I am happy with the performance of the players, we are improving by each game, getting a point against a big team like Highlanders is commendable.
"I also want to affirm that we are in the premiership to stay, we will not be relegated," said Nyikadzino.
Bosso had to once again rely on the well documented heroics of goalkeeper Ariel Sibanda from twelve yards, the veteran keeper denying former Dynamos son Themba Ndlovu from the spot.
Yesterday's stalemate means Bosso is now on a distant 16 points behind leaders FC Platinum but stand-in coach Mandla Mpofu insists they are on course to meet their targets.
"The objective of the club is clear, we are building a team that can compete and win trophies in the next two years or so. So this year it is about preparations for the coming years and so far we are in the right direction," he said.
"But looking at the overall game strategy, we had two forced substitutions and it is not easy for a coach to plan, but the players who came in did very well."
Highlanders got the first meaningful chance at goal with Nigel Makumbe's swerving free-kick pushed away by MaShurugwi's gloveman Stanley Chakwana.
Moments later, veteran forward Rodreck Mutuma got a chance for the hosts on the opposite end but delayed pulling the trigger and allowed the visitors to clear their lines.
On the stroke of halftime, Macclive Phiri fouled a goal bound Mutuma inside the box and the referee did not hesitate pointing straight to the spot.
Ndlovu stepped up and was denied from the spot by Sibanda.
After the breather, rising star Makumbe took the matter into his own hands and was proving unplayable but Bosso could not penetrate the home team's defence.
Teams
Nichrut FC: S Chakwana, Mpinduki N, T Hapazari, N Moyo, T Ndhlovu, F Vimisayi (A Kanchwanchwa 80'), D Boriwondo, A Maliselo, S Sithole, R Mutuma, F Bushiri
Highlanders FC: A Sibanda, C Siamalonga (T Ndlovu 70 mins), M Phiri, A Silla, N Sianchali, G Makaruse (T Sibanda 50 mins), A Mbeba, M Ndlovu, G Nyoni, T Makanda (B Banda 21 mins), N Makumbe