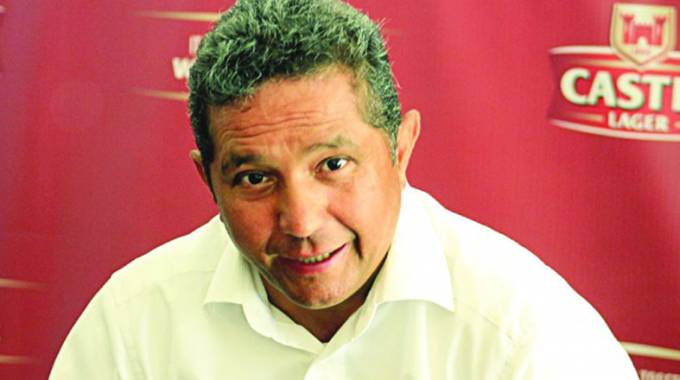 The Sunday Mail
Don Makanyanga in Mhondoro-Ngezi
Ngezi Platinum Stars……………2
Black Rhinos………………………..0
TWO second half goals by Bruno Mtigo and Donald Teguru brought Black Rhinos' eight-game unbeaten run to a halt as Ngezi found their winning touch at Baobab yesterday.
Mtigo broke the deadlock a minute after the breather when a Bruce Homora clearance hit him and rolled into the visitors' nets.
He came close to grabbing a brace five minutes later when he saw his effort being tipped over the bar by an alert Blessing Mwandimutsira.
Teguru increased the hosts' lead on the hour mark after outpacing Tandi and Homora in a counter-raid volleying from close range.
The game started off on a slow note as both failed to penetrate each other's defence despite playing passing football.
Ngezi Platinum Stars created their first scoring opportunity in the 20th minute when a long range strike by Tichaona Mabvura was saved by Mwandimutsira.
Rhinos failed to create any scoring opportunity with no shot on target recorded for the visitors in the second half.
On the stroke of fulltime, Mwandimutsira came to the rescue of the army side when he rushed off his line, denying Mandlenkosi Mlilo his first goal of the season in a one on one situation.
The win was a big relief for Erol Akbay as the team had gone for a series of draws.
"I am happy with the result today although I feel we could have won the match with a bigger margin had we converted the chances that came our way," said Akbay.
The Dutchman, who is expected to boost his attack this coming week, said it has not been easy to secure his targets.
"We are still searching and mid-season is difficult to get players because of the contracts they have with their respective clubs," said the Ngezi Platinum Stars gaffer.
While Akbay was celebrating, his Rhinos counterpart Herbert Maruwa blamed his charges for going to sleep.
"We conceded soft goals, we did not play our normal game and I feel my players did not come to the party. However life goes on, we look forward to our next match," said Maruwa.
Teams:
Ngezi Platinum Stars: N.Chadya, B.Mtigo ( J Nguluve 89 min), M.Mlilo, P. Moyo, F. Makarati, T.Mchisa, W.Makuva, B.Mushunje ( B. Mushunje 83 min) , D Teguru ( O Miniru 69 min), T. Mabvura, M.Mushonga
Black Rhinos: B.Mwandimutsira, A Tandi, T.Sibanda, B.Homora, E. Chigiji, G.Saunyama, W.Chakanyuka, W.Taderera, M.Demera (F Zekembawira 52 min) , L.Murape ( F.Banda 52 min) , A. Gahadzikwa (M.Makuwe 66 min)