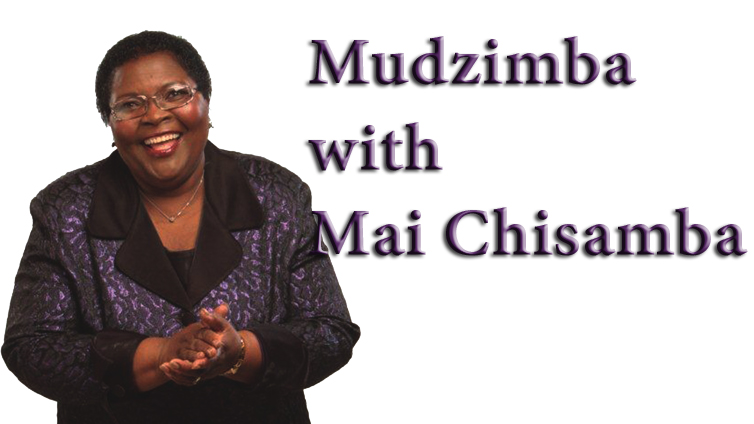 The Sunday Mail
Makadii amai? I'm a 30 year old guy and I married my wife and had my white wedding in church in 2016. All is well between both our families. My relationship with my wife is also in a good space.
I am however deeply stressed. We were blessed with our first born child recently. While my wife was still pregnant we had a scan and my wife proposed we name the child and I also agreed on a particular name. When the baby was born my parents and young sister and brother vakati zita rimwe racho rinova randakasarudza ini hariite.
This is because next door there is also a man named Sam, this I did not know till the child was born. The gogo from next door is quite a trouble maker so they fear this name issue may give her ammunition to spread false stories. At first I brushed it aside because I truly believed lots of people have the same names.
They keep insisting that the child should have only one name and we scrap off Sam completely. My people are now accusing my wife of naming my son Sam, yet this is not true it was my idea all along. I love my wife but at the same time I love my family and this is causing a lot of friction between me and my wife. Please advise me accordingly must I stick with both names and make my wife happy or remove the other name for the sake of my parent's happiness.
Response
You were off to a good start a year ago. When you tie the knot it means you are old enough to run the affairs of your own home with your spouse. Here and there parents can chip in with advice. It's really up to you to choose constructive advice. When God blesses you with a child or children it's up to the parents to name their kids.
They can also ask other people they deem fit to do likewise on their behalf. That is if they are asked to do so in the first place. In other cultures they have ways which the young parents are to follow. In your case you did what you and your wife agreed to do .You named your child before he was born. This shows that you loved the name. This is your first born child madanha enyu ari pamwana iyeye.
In my view, I think your parents are overstepping. The reasons why they don't want the name are unfounded. Their enemies are not automatically yours. This is just a name and it's different from a registered brand. The two names had pleased you and your wife so let it be. What are you scared of?
The truth about life is it has its ups and downs. You can't change that. Mazita mazhinji edu tose ane vamwe so don't think much about it. This is a very petty issue but your parents are magnifying it. This is now bringing disharmony in your home. Enjoy your baby each stage he goes through will never be repeated again.
To other parents out there please don't impose names upon your grandchildren or relatives unless the parents of the children ask you to. You are first time parents it's a wonderful feeling don't let anything stand between you and your spouse. Parents had their chance now it's you turn.
Remember to speak with your parents with respect all the time and convince them to put the issue to bed. I hope this will be settled amicably. Always remember to pray for your families it brings more love, peace and stability. I wish you all the best.
My mother is burdening me
I am 36 years old and I am the eldest daughter in a family of two sisters and two brothers. We are all married and I thank God for giving me a very loving husband. We are blessed with two sons and we both work. I thought it was a good thing that the rest of the family resides in the same city.
My parents have proved to be a bother especially my mother. They are not old as such although they are now senior citizens. I know other people who are far older than them who are doing something to sustain themselves. We go out of our way we take turns to do extra but they nag us to the bone.
They both no longer work. They have their small pensions plus what we give them but vanokumbira zvatinonyara kuma  spouses edu. My mom is so wasteful and she enjoys having people especially from her side around most of the time. We had a meeting as siblings and we failed to come up with a solution.
We love our parents but we can't meet their demands. My mother did a home craft course she can surely do something to earn a small income. She could even bake and sell cakes but she is just lazy. We bought a truck for baba so that he can help make ends meet but he is always asking for fuel money. They are always having unplanned road trips visiting friends and family. They own a house but they don't even grow vegetables.
They argue a lot about who collects the rent from their two tenants. If she needs something she comes to my house to take whatever mostly during my absence. My husband is no longer amused by this and just last week he said please why can't your parents take a cue from mine.
Life is hard for everyone I wish they understood that. Please help us we don't know how to handle this because amai havatane kuramwa. We really don't want to be misunderstood. These are our sentiments as siblings.
Response
You are a good big sister to your siblings. It's very refreshing to hear about happy marriages keep it up. Life is hard for everyone this is very true but even in these difficult times we still need to love each other and stand as a family. Your parents should count themselves blessed to have children who continue to help ivo vakarumuka.
Some parents out there have never experienced that. I don't understand why your parents sound lost when they managed to bring up a loving and strong family. For that I think they deserve some applause.  For this problem I don't think you need anyone outside your family to solve it.
You cannot solve this behind their backs you have to engage them. In life it's only the truth that can set us free. Make an appointment to go and see them over lunch or dinner. Make it a bring and share so that it doesn't set back whoever is hosting the meeting.
I suggest you open up and tell them how you feel about their outrageous demands. Advise baba on how he can fully utilise the truck. Let him see how he can make a living out of this. These are people who have worked before and they would be happy to be independent again.
For amai you can start a joint venture and really get into cake making or something that will also involve you and your sister. Once she starts this it will keep her busy and help her earn extra cash. Encourage her to start a small garden big enough to supply her kitchen.
These are just some suggestions you can come up with better options. The idea is for them to start doing something and to know that you are all struggling. Whatever you do please do it with love and respect. Pray for your family and ask God for divine intervention. Your parents should try and keep their pride. Demanding, borrowing and asking for favours all the time is not a good thing.
My marriage feels like torture
I enjoy reading your column. I hope you will assist me as you have done to so many people. I am a married young woman aged 29 and I am a mother of a one year old boy. My husband is 31 and gainfully employed. I failed all my 'O' levels.
I met my husband through a friend and he was head over hills in love with me then. I did not say yes to his proposal at first because I felt like an underdog. For his age I think he has done well he did an IT course after his 'A' levels. He did not give up on me although it took quite some time until I said yes.
We got married and had a colourful wedding. Soon after this he just lost interest in me and he started calling me names.  Among these 'zidofo' is his favourite and this is now like my middle name. He has no kind words for me at all. He always tells me how he regrets having married an uneducated woman like me.
He talks to other women during my presence. He rarely talks to me anymore and accuses me of having used juju on him to get him to like me. He does not want me to do any laundry for him anymore he takes everything to the dry cleaners. We now live as brother and sister and at times he sends me to the spare bedroom. I am going through a lot and I don't know what to do I am just staying put in my matrimonial home for the sake for my child.
He called his sekuru, my mother in law's brother and told him that he no longer loved me. Sekuru went mad and told him that I should not be sent away. I cry my eyes dry every now and then. I feel sorry for myself and the baby. He has promised to beat me up if I don't go back to my parents.
I want to go home but my father is saying he should give me gupuro first. Tete was summoned to come and talk to us but she also was ignored. He sent a text telling tete to go because he was already done with me. He buys a few grocery items every month end achiti ndizvo zvawakagarira.
Please amai I don't know what to do and where to go? I am lonely, I feel rejected and abused. This is affecting my baby I have been married for under two years
 Response
Thank you for writing in, your letter made me very sad. What you are going through is terrible. It's very mean of your husband to call you 'zidofo' and talk to other women in your presence. This shows that he no longer has any respect for you. I wonder what triggered all this. Is there something that you are not telling me?
The change is too drastic especially from someone who never gave up on you until he won your heart to this abusive man. The environment you are subjecting your child to is not good for him.
Remember a child's character is built during these early years. This is just unfortunate. What you are going through is inhumane to say the least. This guy has told you about his regrets. Some of them are just lame excuses like the one about you being uneducated.
That situation can be changed overnight because learning does not end. From what you have explained in your letter I don't think this guy loves you anymore. Kudzingwa mubedroom is one of the worst signs. He has made it clear even by calling sekuru and telling him.
In as much as I always encourage people to solve their differences and work out things in their marriage, in your case its tough because there is no more love. You can't spend the rest of your life living like a second class citizen in your marital home.
Your father has to swallow his pride and accept you back home before this guy turns violent as he has promised to beat you up. I can see what you are going through. What more do you expect from a person who has lost respect even for your tete. In marriage you stay for love and never for just the well-being of your children or any other reason.
It's very sad that your marriage is barely even two years old. Please leave this guy alone we have read a lot of unfortunate things that befell people who resisted. It takes two to tango so if he no longer loves you there is very little that we can do.
If he had a drinking problem or something we could have found ways to correct that but haachada. For parents out there when our children are in such difficult situations we should open our arms and embrace them not add on to the problem. Pray sincerely for him and the child God will show you the way will wait to hear from you.