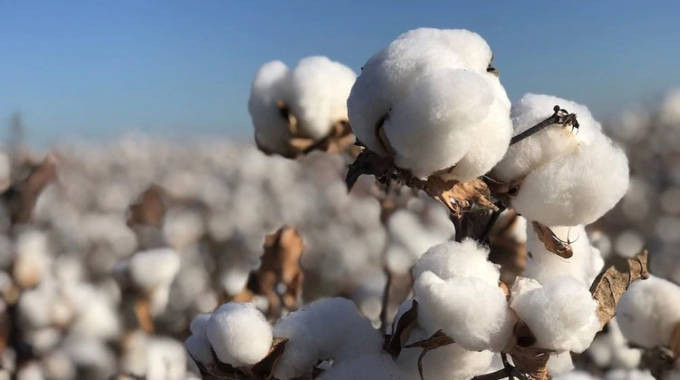 The Sunday Mail
Rudo Mandiro
ZIMBABWE'S cotton growers have underlined their significance to the economy by producing their highest yields in five years by raking in a record 101 770 tonnes.
The growth in cotton production is anchored on increased inputs, Government subsidies and good rains as cotton harvesting continues.
Cotton Company of Zimbabwe (Cottco) managing director Mr Pious Manamike told The Sunday Mail that they were very confident that this year's cotton output would surpass the target projection due to the combination of good rains and the Pfumvudza Scheme, which was introduced by the government.
"Cottco has raked 101 770 metric tonnes to date. The deliveries are on-going in some areas, particularly in the Lowveld, where farmers are still harvesting and indications are that tonnage will continue to increase,'' Mr Manamike said.
He added:
"By this time last year, we had completed buying and this year it is quite impressive as farmers are still at the peak of their deliveries.
"Last season this time we had completed buying and the final column was 82 400 metric tonnes. This year we have high hopes that the projected target of 150 000 will be surpassed as we have an increase of 82 percent compared to last year."
Cottco administers the Presidential inputs schemes, which started in 2015 and was meant to expand cotton production and to assist rural and vulnerable families.
Most farmers had switched to other crops due to poor prices and lack of adequate inputs support from private companies.
Under the scheme, farmers get free inputs such as seed, fertilisers and agro-chemicals.
The scheme has seen cotton production growing from 28 000 tonnes in 2015 (the lowest output in almost two decades) to over 100 000 tonnes this year.
Mr Manamike also said the farmers were being paid in three tranches this year.
"We have been paying farmers in three tranches, the first tranche is $34 per kilogramme to be followed by $22/kg then finally we will pay the grade adjustment to those whose cotton will have been graded as grade A and B," he said.
"To date, we have paid over $2 billion."
Meanwhile, Treasury has paid $620 million of the $850 million that was owed to cotton farmers from the 2020 marketing season.
Cotton farmers on their part have applauded Government for coming up with initiatives such as the Presidential inputs schemes, which have empowered thousands.
The cotton industry remains strategic to Zimbabwe's economy as it sustains about 400 000 households and has a potential of significantly generating foreign currency.