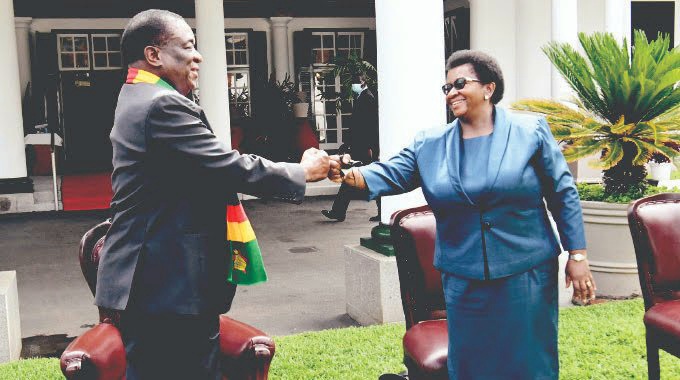 The Sunday Mail
President Mnangagwa on Wednesday tasked Zimbabwe's ambassador designate to Malaysia, Constance Chemwai, to foster stronger economic ties between Harare and Kuala Lumpur and the other five countries to which she will also be serving.
Chemwai, who will also represent Zimbabwe in Brunei, Cambodia, The Philippines, Thailand and Vietnam, said:
"As you know, we have a foreign policy thrust on economic diplomacy so I have an assignment to ensure that our economic relations are at a higher level," she said.
"I will be based in Kuala Lumpur but I will also be responsible for Brunei, Cambodia, The Philippines, Thailand and Vietnam and the assignment is the same.
Chemwai said she would be leaving for her new posting soon.
Commenting on Zimbabwe-Malaysia relations, Chemwai said: "They are very cordial, they are very warm. My assignment is to go and deepen those relations that already exist between the two countries. We have political, social, economic and cultural relations and my assignment is to go and take them to another level."
"We also have a strong contingent of Zimbabwean students' mainly in Malaysia, and so our role as a mission is to ensure that their interests are also safeguarded as well as other Zimbabweans in the Diaspora," she said.
Zimbabwe and Malaysia, which have maintained strong diplomatic ties, have cooperated in the aviation industry and also in trade, which has expanded since the establishment of the Malaysia-Zimbabwe Business Network in 2017.
Malaysia, which imports several horticultural products from Zimbabwe, is also supporting Zimbabwe's bid to rejoin the Commonwealth. – New Ziana