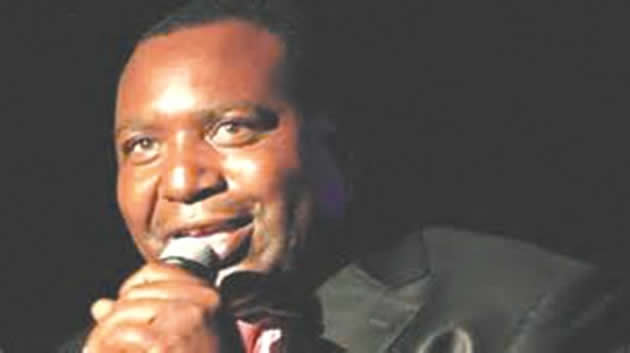 The Sunday Mail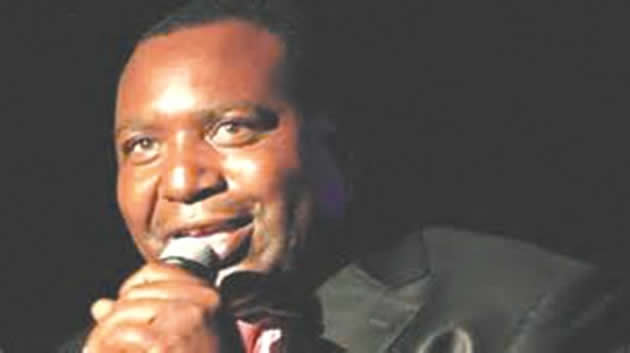 In-Depth Reporter
As KPMG auditors continue their rigorous inspection of ZBC operations in a wide-reaching forensic audit, details trickling through paint a troubling picture of an organisation deep in turmoil. The much-anticipated substantive CEO faces a monumental task.
While the gross profligacy that saw workers going for months without pay while senior managers enjoyed generous salaries seems to have been plugged, the national broadcaster continues to haemorrhage viewers and goodwill.
Minister of Information, Media and Broadcasting Servives Professor Jonathan Moyo was quoted as admitting that "nobody watched ZBC", prompting a cruel cartoon in one of the daily papers depicting the minister responsible for the ZBC enjoying an SABC broadcast.
Given the extent of the rot, some analysts have expressed doubts as to whether the organisation's culture can actually be changed, and the broadcaster salvaged, or whether the only solution for long-suffering viewers will come from the licensing of new television stations as happened in radio when rivals StarFM and ZiFM Stereo were licensed.
Advertising agents that spoke to The Sunday Mail In-Depth confirmed that the bulk of radio advertising spending was now being enjoyed by the two independent stations although ZBC had four radio stations.
Much relies on the soon to be announced substantive CEO. The ZBC post is a hot one with the incoming CEO facing a myriad of challenges. Potential candidates are said to be demanding that the Government deal with key issues before they will consider taking up the role. Some months ago, it was reported that Dr Millicent Mombeshora had rejected an offer for the top post, demanding that top managers be fired before she could join. The reports seem increasingly untrue.
Apart from luring viewers, listeners and persuading advertisers to return to the troubled broadcaster, the new CEO will be faced with competition from well-funded opponents.
Two weeks ago, ZBC sent a team of senior staff to the National Association of Broadcasters Show in the United States, where leading technologies in the industry are showcased. Zimpapers and ABC communications, the respective owners of StarFM and ZiFM Stereo, both widely expected to enter the television market, also sent their own teams, a clear sign of their intentions to take on the ZBC in the television arena.
This is against a background of troubling (for ZBC's management) indications the Government is looking to remove ZBC's monopoly in the collection of licence fees.
This presents a very real problem for the ZBC which has a significant cost base that is, or should be, subsidised by licence fee payments. The removal of licence fee privileges would leave the ZBC having to rely on advertising revenue.
Zimpapers and ABC Communications, if they successfully launch television products, will be competing for the same revenue. The StarFM and ZiFM Stereo experience suggests that the ZBC will not win that war.
This leaves the new CEO in a difficult position in which he will possibly need to retrench; the broadcaster has over 700 employees, a wage bill that gobbles up the little revenues that do find their way to the ZBC.
There has been talk of a change in labour laws which could possibly make such retrenchment more affordable. In the absence of such reforms the ZBC would probably not be able to afford a retrenchment exercise forcing it to spend its limited revenue on staff that is not necessarily productive.
Apart from costs, the ZBC seems to lack production talent to produce programming in line with international standards. This brings management back to the same position where unproductive staff may need to be laid off but there is no money to carry out such an exercise. In addition to this, the ZBC has an unhelpful model in which it expects independent producers to pay it for airtime or, equally unacceptable, to provide programming free of charge in exchange for the rights to advertise.
All these problems are compounded by obsolete equipment and a general shortage of working tools; apart from buildings the ZBC lacks the equipment necessary to run a broadcasting operation.
The broadcaster reportedly has less chairs than staff creating an embarrassing situation where not everyone can sit down at the same time. Computers are old and clunky, taking an inordinate amount of time to complete basic production tasks.
The recent government directive limiting executive remuneration to US$6 000 per month could compound the broadcaster's problems. Top talent that left during Zimbabwe's troubled years will not accept remuneration that is not in line with regional standards. Local producers like Nqo of Nafuna TV, which recently won a Google award for outstanding work, are already running successful models outside the traditional broadcasting model and would need significant incentives to leave their growing businesses to join the national broadcaster.
Meanwhile, ABC Communications and Zimpapers are not similarly fettered and would be able to attract top talent by offering handsome remuneration. Zimpapers is understood to be quietly mopping up talent. It can afford to do so.
Some of these problems are environmental. It is difficult to see how the broadcaster could influence government policy on issues like remuneration.
The troubles seem insurmountable. ZBC is saddled with more than US$44 million debt; a monthly budget of at least $2 million against far smaller revenue inflows; a race towards analogue to digital switch-over by 2015; a shrinking audience; loss of advertisers' confidence and the threat from new competitors. Solving those problems is no small task.
"The new ZBC boss will need to engage policymakers for a framework which conforms to the true public broadcaster's role," Zambia-based, Ms Zoe Titus, the Southern Africa regional director for the Media Institute of Southern Africa, believes.
A great chunk of Zimbabwe's 1,5 million television set holders have switched to satellite television, free foreign channels or Digital Video Discs (DVDs) because of poor programming. The CEO will face the daunting task repairing a damaged brand. While the competition comes with a clean slate and is free to define what it is, the ZBC faces a public relations problem in which it must first counter established perceptions which are invariably negative.
According to the Zimbabwe All Media and Products Survey for the first half of 2013, ZBC television viewership dropped from 66 to 59 percent in urban areas and from 49 to 41 percent in rural areas.
"ZBC Channel 2 garners 26 percent of national viewership, down from 32 percent. SABC remains the most popular satellite station at 32 percent of the population, up from 29 percent, followed by Emmanuel TV (a religious channel owned by Nigerian preacher TB Joshua) at 10 percent," states the survey.
Lower viewer numbers mean the ZBC television is not making a lot of money from advertising with depressed rate cards; slots range from between US$203 and US$450 for a single minute while the cheapest 10-second advertisement costs between US$33 and US$75.
On radio, advertisers are charged between US$160 and US$240 for a 60-second advertisement while the cheapest 10-second advertisements range from US$27 to US$40.
Media advertising executive Mr Charles Eneresto says the general state of the advertising business in Zimbabwe is low.
He attributed this to poor economic performance where advertisers were under pressure to achieve sales targets in an increasingly difficult market environment.
"Advertisers are careful on how they spend their reduced budgets and that results in less money being spent on advertising which is affecting all media options obtaining in the country," he said.
"Television is notably the most important media consideration in most markets due to its audio visual presentation format, however, this is mostly determined by its public interest with regard to its programming or content make-up," he added.
"If the Zimbabwe Broadcasting Corporation (ZBC) is determined to transform, it is critical for any person coming in to look into such key issues as the workforce, technology, policy framework and the corporation's role as a public broadcaster," Ms Titus concluded.
The challenges are considerable while resources are scarce. Who will agree to take on the task? The nation waits anxiously.