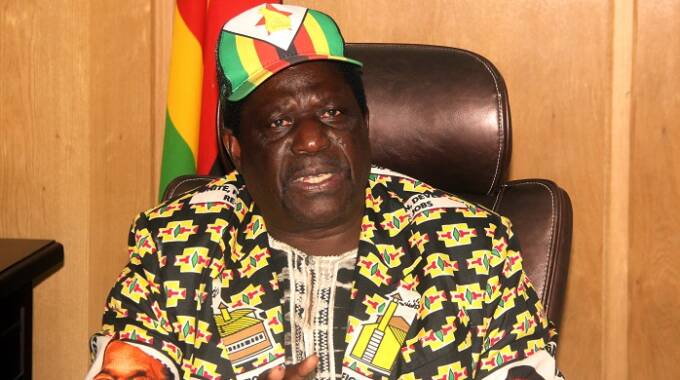 The Sunday Mail
Wallace Ruzvidzo
ZANU PF primary elections candidates have hailed President Mnangagwa and the party leadership for allowing all eligible contestants to participate in Saturday's polls regardless of party positions or background.
This comes after the ZANU PF leadership, at the direction of President Mnangagwa, postponed party primaries from last weekend to this Saturday in order to accommodate all applicants.
The move has seen aspiring candidates from all demographics and backgrounds responding overwhelmingly, with a number of high-profile figures in business, sports and entertainment industries joining the contest.
Cde Lynette Mahlaba, who is battling for a ticket to represent ZANU PF in Harare East Constituency said democracy within the party had allowed women and youths to challenge for leadership positions.
"It is a sign that the new dispensation has shown the people that our political terrain is accommodating and safe for everyone," she said.
"The ruling party has opened its arms to innovation and development. Through the input of youths, the journey becomes more inclusive and as such progressive."
Cde Mahlaba said she is confident of dislodging CCC's Tendai Biti should she win the ticket to contest the Harare East constituency.
"There is unmanaged solid waste on our streets, roads are unsafe, and vending sites are poorly administered to just name a few of our urban woes," she said.
"The formula is simple. You can't vie for big wins when the basics are not right.
"It's important to hold each other accountable for what the cities have become."
ZANU PF South Africa secretary for information and publicity, who is battling to represent the party in Bindura South constituency said even those living in the diaspora can now participate in the party's electoral processes.
"More importantly, this speaks to the importance that the Second Republic is giving to those in the diaspora," he said.
"In terms of democracy, the participation of those from the diaspora is an indication of the fact that democracy is alive in ZANU PF.
"It also shows that ZANU PF follows its constitution which is very clear on the duties and responsibilities of its members."
Former Health and Child Care Minister, Dr Obadiah Moyo, who will be running for the Chitungwiza Senatorial seat, said he had come a long way assisting people in the dormitory town, hence he was confident of winning.
"I have worked with the people of Chitungwiza for a long time and I have served them and continue to do so.
"I continue to render my assistance whenever I am needed as I assist the sick with medicines and recently I identified candidates who have kidney problems so we are arranging treatment for them."