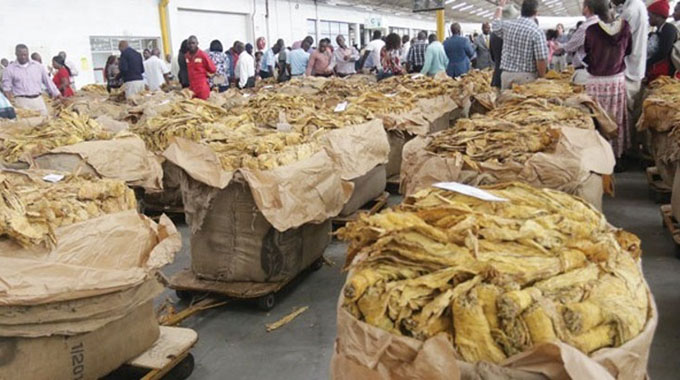 The Sunday Mail
Online Reporter
Tobacco sales generated US$2,4 million on the third day of the marketing season, Tobacco Industry and Marketing Board (TIMB) has said.
A total 955 728 kg of the golden leaf were sold at an average price of US$2,58 per kg by Friday last week.
About 12 135 bales have been sold since the beginning of the marketing season on Wednesday last week.
Auction floors have taken delivery of 354 491 kg, while contractors have contributed 601 237 kg.
The highest price achieved to date is US$5,30 per kg, while the lowest price was US$0,60 per kg.