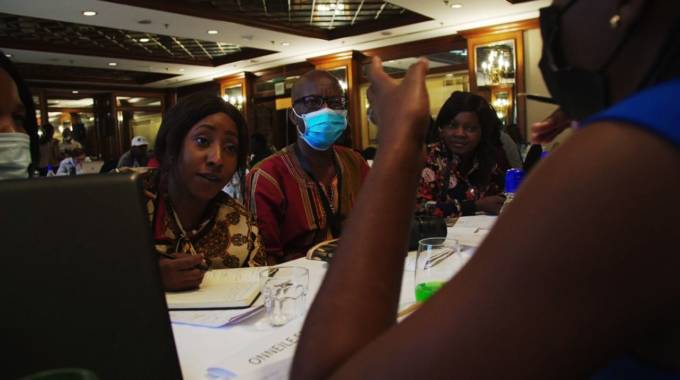 The Sunday Mail
Fatima Bulla Musakwa
MEDIA practitioners should tell Africa's stories in order to change existing false narratives around conservation, as this will ensure that wildlife on the continent thrives.
This was said by African Wildlife Foundation (AWF) country director, Ms Olivia Mufute, at an advanced training workshop for journalists in Harare on Monday.
The workshop is meant to equip journalists with skills in investigative journalism, feature writing, the role of social media in communication, and policy issues around conservation.
Ms Mufute called on participating journalists to bridge gaps in the conservation story, while also telling the story through the lens of science and animals.
"As it currently stands, coverage on environmental issues has improved immensely, and we have you to thank for that, but you have only scratched the surface.
"In order to alter the narrative, we need a titanic shift. African conservation leadership must reverberate from every corner in Africa so as to tilt and reset the African mindset," she said.
"No one else is coming to save Africa so we must do it ourselves, and it must begin yesterday."
The workshop is being attended by journalists from Southern Africa, with participants being drawn from Zimbabwe, Zambia, Botswana, Malawi and Eswatini.
Countries represented at the training are home to some of the world's most rare and endangered species.
The human population growth on the continent is projected to double to 2,5 billion by 2050, while in contrast Africa's wild animal population is declining at unprecedented levels.
The effects of populations, urbanisation, consumptions, economic investments and resource demand are seen as serious game changers for Africa's ecosystems.
According to the World Economic Forum, human activities have resulted in losses of approximately 83 percent of all wild mammals and half of all plants.