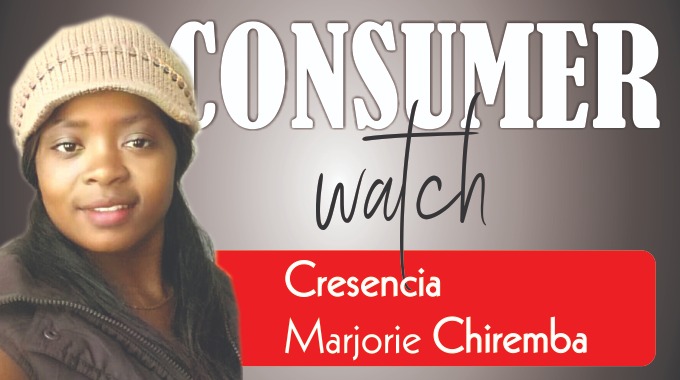 The Sunday Mail
Cresencia Marjorie Chiremba 
"You need to give your customers fewer reasons to be disloyal, and the best way to make that happen is to reduce customer effort" – Matthew Dixon 
'Effortless experience' is the new approach that has made everything you know about customer service a sitting duck. 
It is no longer the "wow" service that makes customers loyal. Research has shown that once a customer's expectations are met, loyalty levels off and organisations end up going the extra mile. 
With today's ever-demanding customer, whose taste and preferences are changing at Usain Bolt-like speed, how do organisations make the service experience effortless? 
But before we look at the 'how' part, I know many are wondering what this thing called 'effortless customer experience' is, and whether it is not just a fad that will eventually fizzle out. 
Is it the new way of delighting the not-so-easy to delight modern customer? 
Effortless customer service experience is a customer service framework designed to remove the effort from each customer interaction. So, every touchpoint for the customer must focus on driving customer loyalty through resolving customer problems easily rather than focusing on customer delight. 
The whole idea behind this approach is that the customer experience should not be complicated. For instance, a lion walk at Lion and Cheetah Park can be made very effortless for the customer who decides to take a walk with the lions. The experience can involve effort, but at the end of the day the key objective is to make it as effortless as it can be. 
Applying this approach will help to differentiate your organisation from your competitors. 
In fact, it helps to create a bigger loyal base, which will stick by you through thick and thin. When customers put more effort to access a service, they are likely to bad mouth the organisation and this will affect the company's coffers as there will be few repeat purchases and a decline in new prospects wanting to do business with you. 
At what point can we say a customer has put effort? 
According to Matt Dixon, this is when an organisation makes a customer jump through hoops. Most Zimbabwean companies are guilty of this sin. 
Some issues where customers put effort: 
1.      Making too many calls to get a service   
For example, making a customer call several times to get their problem fixed. I experienced this with my Wi-Fi service provider two months ago. I had a breakdown, contacted them on their Twitter handle and they assured me that they will come and fix it. I had to tweet them several times for the next three weeks to remind them that I had a problem with their service that needed fixing. Every time I sent them a message they apologised and promised to send their technical team the following day, only for the team to arrive three weeks later. I had to ask the team member what their problem was for the past weeks, and she told me that they are having challenges with copper cables theft. I understood their challenge, but would have appreciated it if the information was sent to me when I first made my report. After putting so much effort to have my internet service restored, I made up my mind that I will use another service provider who is more reliable. I did just that and stopped paying for their service, and the sales team picked it up and called me asking when I will pay for their service. I boldly told them that I was not happy with my last customer experience and was therefore not willing to patronise their services, but rather switch over to their competitor. 
2.      Transferring customers from one department to another 
This is usually the norm when one visits most Government departments. Asking customers to move from one office, or one department to another is too much to ask. Customers are not too keen on walking around your company premises looking confused and not knowing which door to knock. If they had their way, they would prefer a seamless service done in one office, or by one person.  
3.      Forcing customers to switch communication channels to get help 
Customers are different, so are their preferences on which communication channels to use when they want to contact you for a service or assistance. Even if your products meet the expectations of the customer, the experience is however not the same if customers are limited on the communication channels that they may use. After all, stellar customer service is all about allowing customers to have access to all channels and let them use the ones that they are comfortable and able to easily use. 
4.      Making customers repeat information 
Information such as account numbers, phone numbers, order numbers, policy numbers or enquiry or query numbers, should be asked once when a report is made. Asking a customer to repeat such information each time they do a follow-up on their issue is not only irritating, but shows that the organisation is inept when it comes to providing an effortless experience. 
5.      Confusing or broken self-service options 
It is good customer service to monitor your platforms that provide self-service options, so that they are always up and running. There is nothing as frustrating as being given a link to a broken-down website that is supposed to help with the ease of doing business. Also, the options must be user-friendly, such that even the most ordinary customer is able to use them without any difficulties.  
*Cresencia Marjorie Chiremba is a marketing enthusiast with a strong passion for customer service. For comments, suggestions and training, she can be reached on [email protected] or on 0712 979 461, 0719 978 335