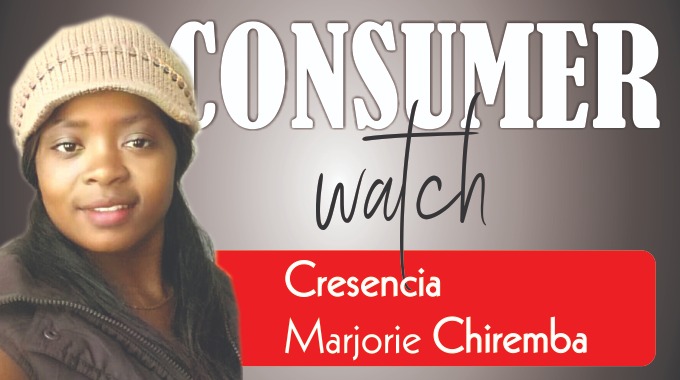 The Sunday Mail
Cresencia Marjorie Chiremba
"A hotel should relieve travellers of their insecurity and loneliness. It should make them feel warm and cosy" – Bill Kimpton
When customers buy products or services, they want (or at least expect) exceptional service in return for the hard-earned money they would have paid.
This is why businesses like hotels, which offer intangible products, put so much strength into offering unmatched customer service.
Excellent customer service always propels such businesses to great heights.
In this regard, hotels are graded according to stars (from 0 to 5), and when guests decide to book into a hotel with a certain star level, their expectations of the service from that entity are that it must match the grade it is in.
On the other hand, most customers who book into hotels are very particular, even to minute details.
This is the reason why most hotels are so focused on treating customers well.
The idea is to retain customers and create a loyal base by providing various customer service retention packages.
In their quest to provide the best customer service, many hotels promise customer support as one of their essential promises to their guests.
However, customer support must also be supported by better reviews and feedback. In this day and age, customers can easily post comments about a hotel experience on review websites and social media platforms.
One thing that the hospitality industry should know is that more people are wealthier, and have a lot of free time. They can afford to travel, hence, the increase in demand for hotel services.
Their expectations in terms of service delivery are also more elevated, to such an extent that they want to match the money they pay for a service to the actual service that they receive.
When they book into a five-star hotel, for instance, they expect a comfortable and comprehensive suite with all the basic, but great amenities, like fresh bed linen, towels, and hot and cold water.
Meals served must be fresh, and delicious and there must be a wide variety to choose from.
The drinks on offer must suit their soft lifestyle. This means there must be a great difference between a five-star and a one-star hotel.
Which brings me to the recent Meikles Hotel "hot water debacle" that was making the rounds on social media in the past week.
If the letter that was circulating on social media was legitimate, I found the hotel management's response to a power outage quite nauseating. It made the hotel the butt of jokes on social media, with people posting imitations of its guests using the 'bucket system' to take a bath.
In a country like Zimbabwe, where power outages can be expected, a top hotel like Meikles should always have contingency plans.
Businesses know that power outages cause critical safety and operational issues, and when this happens to an unprepared hotel it has serious negative effects on the guests.
They may feel disturbed during their stay, and as always it is the responsibility of management to provide a power back-up to maintain a good level of customer satisfaction.
Great customer satisfaction is very much important to Meikles Hotel, because it helps to promote the hotel while marketing its brand, as well as promoting its reputation.
The suggestion to use buckets was ill-informed and a dent in the brand image.
Generally, hotels depend on giving their clientele superior guest experience and out-of-this-world service.
It is therefore important that they aim to maintain their facilities and amenities in exceptional condition.
Forewarned is forearmed, if Meikles did not have a power back-up plan that is not sustainable for a long time, it could have simply informed their guests at the time of booking.
This helps guests to make informed decisions before committing to stay at the hotel.
In this era of smart energy, it is just prudent for a hotel of that magnitude to be solar-powered and have basics like solar geysers.
A power shutdown by Zesa could have been covered up by a smart back-up, so that there is an uninterrupted power supply to the hotel's operations.
Prospective guests will surely opt for a hotel that can manage black-outs, without compromising the quality of the service on offer to the customer.
Service providers in the hospitality industry must know that their guests are looking for exciting and positive memorable experiences, rather than just a "thank you" or "please".
It is undeniably true that for hotel employees to be hospitable enough they must self-adjust themselves to the personality of the guest, and Meikles' management could have simply done that.
This way they will be able to keep the guest engaged, and their stay comfortably relaxing.
*Cresencia Marjorie Chiremba is a marketing enthusiast with a strong passion for customer service. For comments, suggestions and training, she can be reached on customersucces[email protected] or on 0712 979 461, 0719 978 335