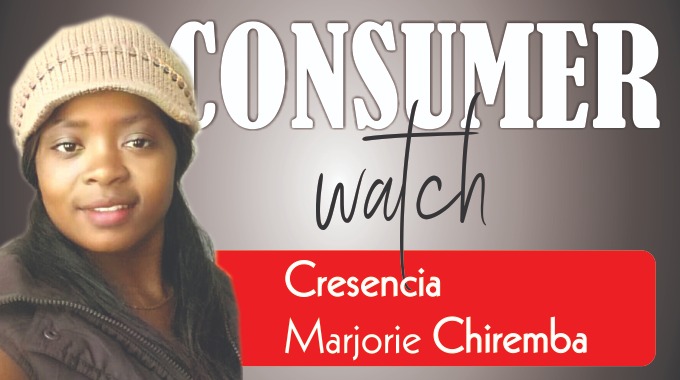 The Sunday Mail
Cresencia Marjorie Chiremba
"If you love your customer to death, you can't go wrong" – Graham Day
This week we continue with customer service goals for 2023.
Remember, this year's goals should always consider your organisation's mission.
Some of the smart 2023 customer service goals include:
Product Usage Metrics
Checking product usage metrics is a must for organisations that are forward-thinking in 2023.
The metrics differ from one company to the other, depending on products and services they offer.
For instance, the metrics may be on usage frequency or active users, but it is important to base strategies with the product metrics that are crucial to the organisation.
This goal is meant to help organisations know which product features serve which part of their customer base.
A smart goal may sound like this: "We will monitor the number of monthly active users of our products and service for the next 30 days."
Knowing the usage metrics makes it easier to have an appreciation of the services and features that are associated with the company's high-end users.
Knowledge of such also helps the product development department or teams identify the product or service features that should be focused on.
Use Automation in Customer Support
This is another way to reduce customer wait times, apart from using real people.
Automation helps customers by directing them to the right department where customer service interaction can commence, and it can answer basic questions.
These interactions must be backed up by real people who will follow up and see to it that whatever was discussed must be actioned upon.
Where I live, we had a power fault since January 5, 2023 and power has not been restored yet.
I registered my complaint through the power utility's WhatsApp platform.
I received an automated response that gave me a fault reference number, but no update on what action they will be taking.
When customers register a complaint, they expect to be fully updated and not to keep on following up while getting the same old responses.
Suppose they do a follow-up, they should keep the customers in the loop, rather than wait to be asked on what the organisation is doing to solve the problem at hand.
Customers want to be involved by getting updates at every stage of the problem-solving.
In this regard, a smart goal in this regard may read as follows: "In the first quarter of 2023, we will invest in customer automation software and implement it into our workflow. Success will be measured using performance metrics like checking customer wait times and the average number of chats per agent."
Real agents must then do an actual follow-up and present feedback to customers.
Speed-up Resolution Rate
Live chats on websites provide quick resolution rate, while allowing the organisation to have a live two-way conversation with its customers.
This gives them a chance to connect with customers, as well as build and strengthen relationships.
For example, a customer may have received a wrong order that is urgent, but the process to reverse that error then takes long.
As a concerned company representative, you should understand their frustrations and empathise with them by quickly correcting the mistake.
This can be done by sending the correct order as soon as possible.
The internal tedious systems that involve back-and-forth emails and phone calls can be sorted after the customer has received the right order.
Happy Employees Make Happy Customers
In 2023, it is important to improve your employee skills and satisfaction.
As always, when employees are happy, they extend the same energy to customers.
They serve them efficiently and diligently.
While we say customer service metric is important, it should begin with a self-motivated service provider team.
Learning is continuous; therefore, organisations must continually educate and train their staff on the best way to take care and offer positive customer experiences.
Regular customer service trainings are a must, as they serve to remind teams why it is important to delight customers and give them exceptional customer experiences.
Teams and individuals that perform well in their respective areas must be appreciated.
Once a month, management can organise sessions where they meet with their teams to celebrate accomplishments, including highlighting good examples of conflict resolution.
This can be used as a goal.
Have a Customer-centric Approach
When an organisation takes a customer-centric approach, chances are high that it will increase its customer loyalty.
This approach involves offering customers value when delivering service to them.
When customers reach out to you, show them gratitude by giving them special deals on their special occasions such as birthdays and anniversaries.
Sometimes customers may find fault in the way you provide a service or with your product; do not despair, rather put effort and resolve the differences as quickly as possible.
Starting a customer loyalty programme, where you give them rewards for doing business with you or for choosing the organisation, can also be used in this approach.
*Cresencia Marjorie Chiremba is a marketing enthusiast with a strong passion for customer service. For comments, suggestions and training, she can be reached on [email protected] or on 0712 979 461, 0719 978 335