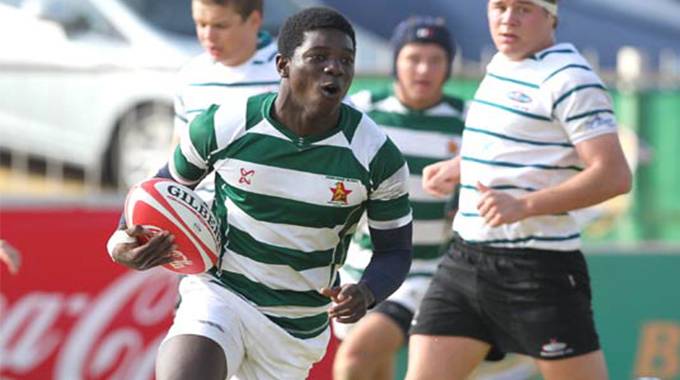 The Sunday Mail
Online Reporter
THREE years after their last showdown at Hartsfield in Bulawayo, Zimbabwe and Namibia renew their rugby rivalry when they clash in the Stellenbosch Challenge Cup final in South Africa on Saturday.
The potentially explosive clash between the two teams, which will next year be vying for Africa's sole ticket to the 2023 Rugby World Cup will kick off at 1.30pm.
In their last meeting at the traditional home of Zimbabwe rugby at Hartsfield, the Namibians triumphed 58-28 over Peter De Villiers' Sables.
Current Sables coach, Brendan Dawson, was an assistant to South African De Villiers on that day in August 2018.
A lot has changed over the years, with De Villiers leaving his Sables post, while a host of players who featured in that defeat have either retired or were not considered in Dawson' rebuilding exercise. Then captain, Denford Mutamangira, has since retired while the likes of flyhalf, Lenience Tambwera, and wing, Tafadzwa Chitokwindo, are not part of the current Sables set-up.
Diminutive scrumhalf, Hilton Mudariki, is now captain and led the Sables to a close 24-22 semi-final victory over Brazil last Sunday.
Mudariki is hoping the Sables who have in the period between their last defeat to Namibia, also won the Victoria Cup, will run out winners on Saturday.
It is a game that has generated interest among local rugby enthusiasts, a number of whom are set to converge at a Harare restaurant – Queen of Hearts – to watch the live streaming of the encounter.
But coach Dawson and the rugby enthusiasts are under no illusion on the task that awaits the Sables, who have not beaten the Namibians since 2001.
"We are going into this campaign with a fully fit side.
"It is a big task for us and we haven't beaten them since 2001, and so it is going to be a rough one and hard for the boys but they are up to the task and we are going in with a positive mindset," Dawson said.
The Sables gaffer said their victory over Brazil was a huge confidence booster.
"I think we shocked everyone by beating Brazil who are ranked 26th in the world, and now we are in the final with a team that is ranked 24th.
"We have had a really good week of training and if we can play to the way we have trained then we should win this game," he said.
A veteran of many Sables battles, Dawson also noted that the Stellenbosch Challenge had provided his charges with the biggest hint of the kind of competition they will face when they feature in the Africa Cup tourney in France next year.
That Africa Cup competition is also serving as the final qualifying tournament for the World Cup and the Sables will begin their camping in France with a quarter-final date against Cote d'Ivoire.
But, before they can think of those World Cup qualifiers, they would have to try and find a way to beat Namibia again, 20 years on.
Eighthman, Tapiwa Tsomondo, who has had to return to his club in France, will be the only notable absentee from the team that triumphed over Brazil.