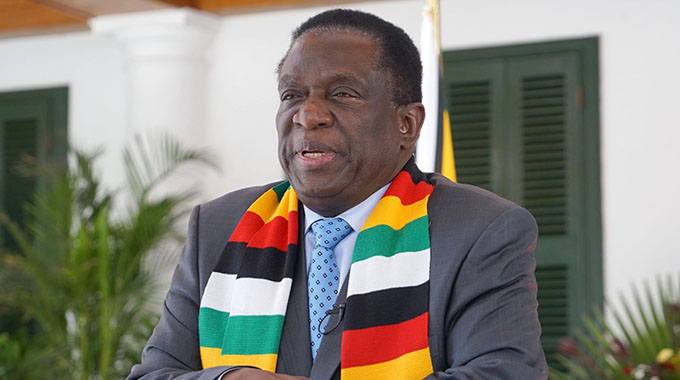 The Sunday Mail
Online Reporter   
PRESIDENT Mnangagwa will launch the Bubi-Lupane irrigation scheme in Lupane, Matabeleland North, on Thursday next week.
The scheme's integrated business model will be replicated countrywide.
It will be sustained by water from the Bubi-Lupane Dam, which was completed a decade ago.
The model, which is expected to be replicated across 450 irrigation schemes around the country, is envisaged to accelerate rural development in line with Vision 2030.
Minister of State for Provincial Affairs and Devolution in Matabeleland North Richard Moyo said the scheme will benefit the people of Lupane and the province as a whole.
"It's true the irrigation scheme will be launched next week by His Excellency President Mnangagwa," Minister Moyo said.
"What l can do as Minister of State for Provincial Affairs and Devolution is to thank our visionary leader, His Excellency the President of the Republic Zimbabwe, for bringing such development in our province of Matabeleland North.
"Our communities are very happy with the projects that are taking place all over the province of Matabeleland North."
The 180-hectare Bubi-Lupane irrigation scheme is a community project that Government, through the Agricultural Rural Development Authority (ARDA), is reviving.
The model is set to establish at least 200 hectares per district and help improve livelihoods for rural communities and transform subsistence agriculture at household level into commercial agriculture.