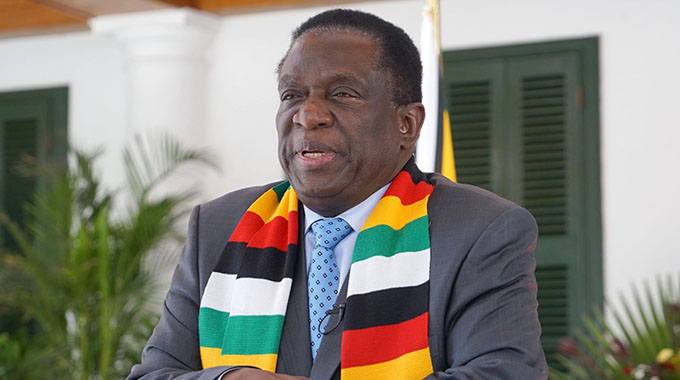 The Sunday Mail
Online Reporter 
Government is building an inclusive and sustainable economy from which every Zimbabwean will benefit, President Mnangagwa has said.
He said this in a post on Twitter on Wednesday.
"If you asked an economist, Zimbabwe's economy is rapidly improving – our GDP (Gross Domestic Product) growth is predicted to hit 7,8 percent this year," he said.
"As we rebuild our economy, our goal is to make sure that all Zimbabweans reap the benefits of this growth. No Zimbabwean will be left behind."
Last week, the International Monetary Fund (IMF) upgraded Zimbabwe's 2021 economic growth projection from 5,1 percent to 6 percent.
The projection was based on last season's bumper agricultural output, increased mining and energy production, buoyant construction and manufacturing activity, and increased infrastructure development.
Presenting the 2021 Mid-Term Budget Review, Finance and Economic Development Minister Professor Mthuli Ncube, revised the official economic growth projection up from 7,4 percent to 7,8 percent.
This was on the back of a stellar 2020/21 agricultural season, higher international commodity prices, stable macroeconomic environment, and a well-managed Covid-19 control programme.