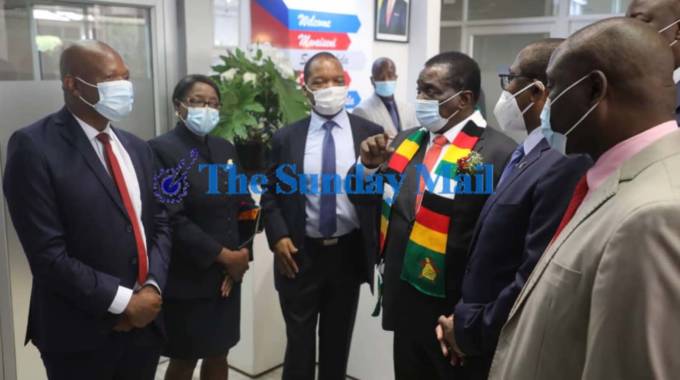 The Sunday Mail
Online Reporter 
President Mnangagwa on Thursday officially launched the United States dollar-denominated Victoria Falls Stock Exchange (VFEX), which is a subsidiary of the Zimbabwe Stock Exchange (ZSE).
He also oversaw the listing of gold mining firm, Caledonia Mining Corporation, on the VFEX.
President Mnangagwa said the VFEX will drive domestic and international investments into the country.
"The Victoria Falls Stock Exchange is expected to drive domestic and international investments, which are a key requirement for the attainment of our vision of a prosperous and empowered upper middle-income economy by 2030," he said.
Currently, the VFEX is 100 percent owned by the ZSE, and in the long run, there are plans to bring a technical partner in the form of an international exchange or international fund manager.
Companies listing on the VFEX will be able to raise capital in hard currency.
The US dollar exchange has three listings since it was established last year.
Said Finance and Economic Development Minister Professor Mthuli Ncube:
"Such milestones are indeed commendable and this shows the response to the incentives that the Government has put in place to support capital markets.
"The recently introduced incremental export retention scheme has been instrumental in getting the likes of Padenga and Caledonia to consider listing on the VFEX.
"These are win-win scenarios where the Government provides incentives that also result in increased production and foreign currency earnings for the country."