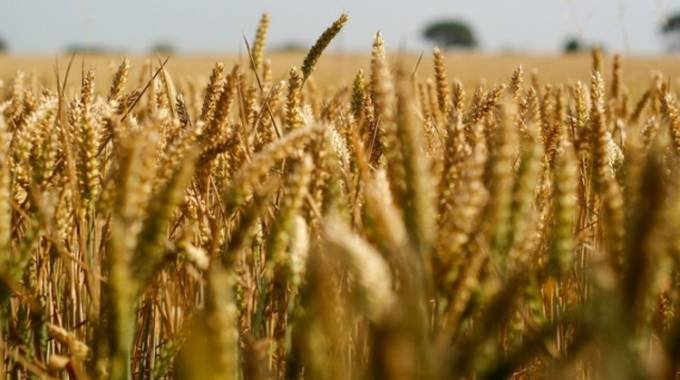 The Sunday Mail
Online Reporter  
OVER 3 900 hectares of wheat crop have been damaged by the rains, with 3 225 hectares having been damaged in Mashonaland West province alone.
Addressing Tuesday's post-Cabinet briefing, acting Minister of Information, Publicity and Broadcasting Services Dr Jenfan Muswere said: "The nation is further informed that the 58 972 hectares, which have so far been harvested have culminated in 255 618 metric tonnes of wheat.
"On a sad note, a total of 3 980 hectares of the wheat crop was damaged by rains, with the largest hectarage of 3 225 being in Mashonaland West province."
Dr Muswere said Zimbabwe has enough wheat to last just over nine months.
"Current wheat stocks at the Grain Marketing Board stand at 160 262 tonnes, while the millers have 33 500 tonnes in stock.
"The GMB stocks will provide 7,6 months' cover at a consumption rate of 21 000 metric tonnes per month, while the total country stock will last 9,2 months," he added.