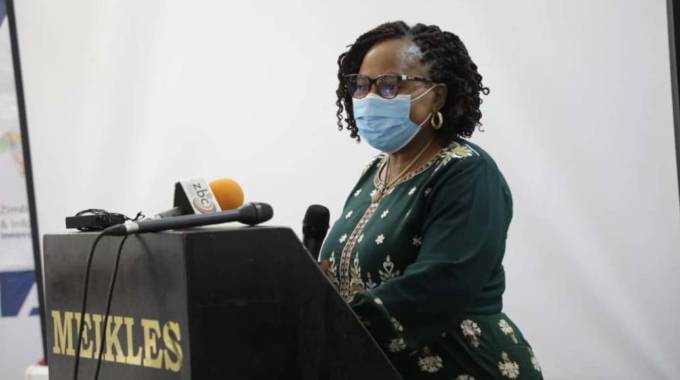 The Sunday Mail
Online Reporter 
Government is working on the Media Practitioners Draft Bill, which seeks to embrace the principle of co-regulation, a Government Minister has said.
Information, Publicity and Broadcasting Services Minister Monica Mutsvangwa made the remarks during a Zimbabwe Media Policy Reform Symposium – organised by the Zimbabwe Centre for Media and Information Literacy – in Harare on Thursday.
She said the Bill will encompass media governance or regulation, providing for the registration of media houses, accreditation of journalists and a framework for disciplining media practitioners who would have breached a code of conduct applicable to them.
"Currently my Ministry is working on the Media Practitioners Draft Bill, which embraces the principle of co-regulation after its approval by Cabinet.
"The principle of co-regulation is one way of ensuring that the media is democratically held accountable without fear of violence or any harm to media personnel," she said.
She also said the Broadcasting Services Amendment Bill will introduce legislative changes to the broadcasting regulatory framework.
"Its objective is principally to align the Broadcasting Services Act (Chapter 12:06) with the Constitution and also with the Public Entities Corporate Governance Act (Chapter 10:31).
Minister Mutsvangwa said the major shortcoming of the Broadcasting Services Act was the lack of diversity and plurality in the sector.
Amendments are being made to further open up the airwaves by licensing community and campus radio stations and privately owned TV stations.
She added:
"Though the Bill is yet to be enacted into law, a Statutory Instrument was gazetted, which led to the licensing of campus radio stations, licensing of six privately-owned television broadcasters and three language-based community radio stations.
"The Bill is currently before the Attorney General for incorporation of the amendments."