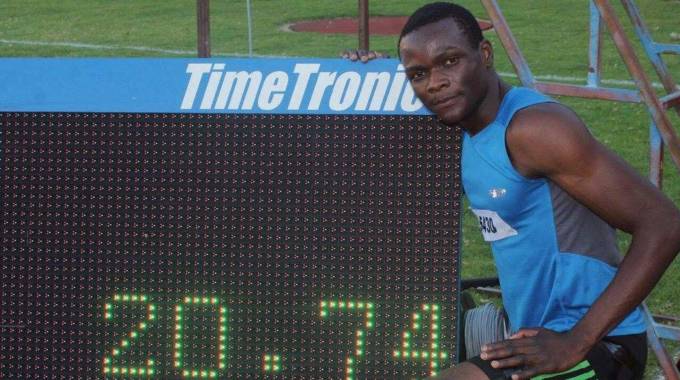 The Sunday Mail
Online Reporter
NGONI Makusha is expected to fly to Japan for the much-anticipated 2020 Olympics on Thursday, with the speedster in the shape of his life and targeting at the very least a semi-final appearance.
Speaking at a send-off ceremony organised by Mwenje Wedu Trust, one of the sprinter's benefactors, Makusha said he has clear targets going into the Games.
"Look, I am in great shape, arguably the shape of my life right now," said the 26-year-old.
"From the assessment of my coaching staff and the training we have been doing, we have expectations as it pertains to my times and finishes.
"I have set targets on achieving a PB (personal best) time and making it as far as the semis.
"I am not trying to get ahead of myself, as you never know with meets, but that is the target.
"If I can make it that far, you never know what can happen."
He has been in constant contact with fellow athletes and members of the Zimbabwe team, who have assured him of the strict protocols organisers have put in place to ensure safety.
"The organisers have put in a lot of measures to ensure our safety, as I hear I will be tested upon arrival and then every day for the duration of my stay there.
"The rest of Team Zimbabwe is already there and I have been in contact with some of them."
Makusha also received some words of encouragement from Mwenje Wedu Trust, which came to his aid when he established a GoFundMe to raise funds for a training camp in South Africa earlier this year.
"Qualifying for the Olympics is a huge achievement. We are happy to have the opportunity to have played some part in helping him achieve his dream.
"He is carrying the flag of the nation with him, much like the nation carried him as a young boy, and this is a huge responsibility," said Trust chairperson Norman Maphosa.
"The eyes of the world of the world will be on him.
"Everyone watches the 100-metre sprint and will obviously be looking for the next Usain Bolt.
"Who knows? Maybe that will turn out to be Ngoni, and we wish him all the best."