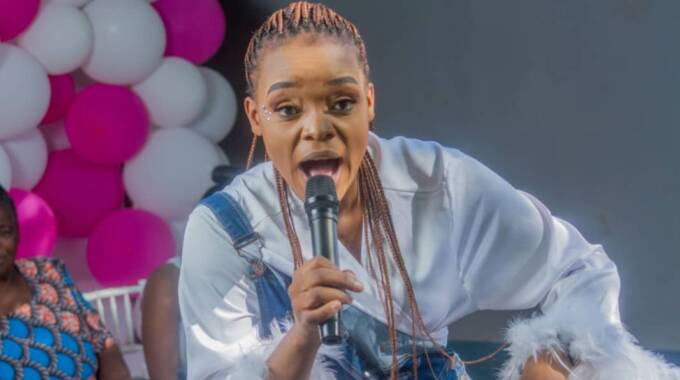 The Sunday Mail
Online Reporter 
Comedienne, dancer and actor Farirai Mhuru says the positive feedback she is getting from fans is pushing her to work even harder and produce more comic skits.
Of late, Mhuru, who is popularly known as "Mai Lokie", has seen her stock rise, as her skits take social media platforms by storm.
"I am humbled by the positive feedback that I am getting from viewers. Imagine, in less than two weeks I got more than 3 000 followers on social media. This is encouraging."
She attributed her rise to the working relationship that she forged with Kudzai Chengedza, the actress, scriptwriter and musician popularly known as Mbuya vaPiyasoni.
"I have known Kudzai since 2019, before we even started acting. So, when we started, it was easy for us to click and everything is flowing perfectly."
Mai Lokie also described Kudzai as someone who wants to see upcoming artistes flourish.
"She is a great teacher, who is patient and wants to see other artistes grow.
"She is the one who advised me to go it alone and see how it goes," she said.
Mai Lokie holds a degree in the theatre arts from the University of Zimbabwe.
Her only challenge is balancing her formal job and acting.
"I cannot rely on the skits alone.
"I have another job, and the biggest challenge is to try and strike a balance between the two."