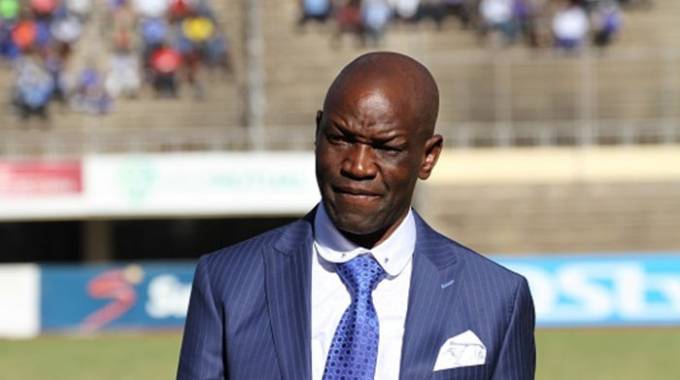 The Sunday Mail
Online Reporter  
GREEN Fuel coach and ex-Dynamos star Lloyd Mutasa, who benefitted from a sound junior football policy in the 1980s, has praised the Scott Foundation for promoting the development of the game at grassroots level.
Mutasa was a guest at the Foundation's schools football tourney in Mabvuku on Tuesday.
The widely-travelled gaffer was impressed with the talent on show.
The foundation is owned by Mabvuku-born and bred businessman Scott Sakupwanya.
"I really appreciate people like Mr Scott for what they did today; they reminded us of the yesteryear; they reminded us of the time we were playing junior football.
"Having people like Scott who realise that football development has to start at the grassroots is good for our football," he said.
"The youngsters are already competing at such a tender age and getting some medals; this is something that motivates them to want to achieve more."
Mutasa said junior football tournaments that used to be sponsored by companies such as Coca-Cola and Chibuku saw the emergence of football talent like Jani Milanzi, Benjamin Zulu, Mckay Nyathi and many others who went on to do well in the Premier League.
The DeMbare legend said he had identified some players who he would want to take on a trial stint at his club.
Green Fuel lead the Eastern Region Division One log table.
"It is a requirement from the Division One and the PSL that we should have juniors within our teams and me being here, it is because I am confident that I can tap into the raw talent, which is sometimes found from these kinds of tournaments," he said.
Mutasa rose through the junior football system, playing for Area Zone teams like Kunaka Trading Stores in Chitungwiza before developing into a star player at Dynamos and Tanganda United.