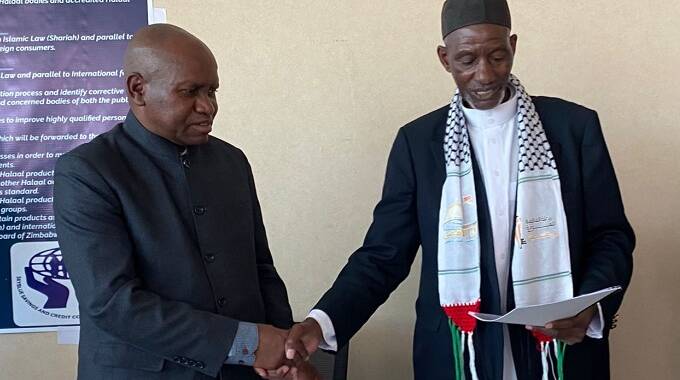 The Sunday Mail
Online Reporter
The Supreme Council of Islamic Affairs in Zimbabwe (Sciaz), in partnership with Skyblue Savings and Credit Co-operative Society, has established the Halal Certification Regulatory Board of Zimbabwe.
Halal are certified products that are acceptable in accordance with Islamic law.
Speaking during the signing ceremony in Harare on Friday, Sciaz president, Sheikh Ishmail Duwa, said:
"Now we will be able to regulate halal products, so that they meet international standards."
Skyblue Savings and Credit Co-operative Society chairperson, Dr Dunny Derera, said the entity will help to develop the accreditation process and procedures of halal products.
"The board is meant to regulate six products, which include food and non-food products, pharmaceutical products, animal feeds, cosmetics and logistics, in order to meet the requirements of halal products standards," he said.