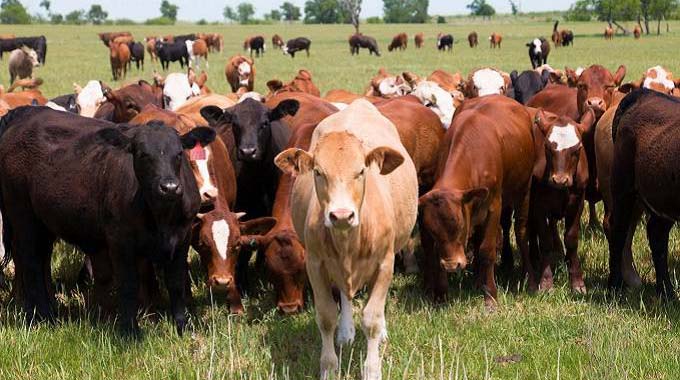 The Sunday Mail
Online Reporter
Over 21 000 cattle have been affected by lumpy skin disease (LSD) this year so far, which is nearly triple the number of cases recorded over the same period last year.
Over 1 880 beasts have succumbed to the disease, which mostly affected Matabeleland North and South, as well as Mashonaland West and Mashonaland Central.
Last year, around 7 000 cattle were infected by the viral disease, which is transmitted by insects.
Said Department of Veterinary Services chief director Dr Josphat Nyika:
"In the 2020/2021 agricultural season, a total of 21 540 cattle were affected by LSD, with a recovery rate of 91,4 percent recorded," said Dr Nyika.
"Normally few affected animals die from the disease. Mortality rate was 8,6 percent.
"However, the financial loss caused by the disease is high as a result of the decreased milk production, damage to hides and weight loss.
"The most affected provinces were the Matabeleland provinces, Mashonaland West and Central."
The viral disease usually spreads during the rainy season.
Symptoms include fever, discharge from the eyes and nose, skin lesions and swollen lymph nodes.
Dr Nyika added: "Zimbabwe experienced a serious outbreak during the 2020/2021 rainy season due to abundant rains and consequently abundant biting insects.
"With the setting in of the cold weather in May to June, a drastic fall in the number of cases of LSD was recorded.
"This could be explained by the reduction in the biting insect population, which are the vectors of the disease."
Between May and August this year, a total of 258 cases were reported throughout the country.
Awareness campaigns to educate farmers on prevention and control of the disease are currently underway.