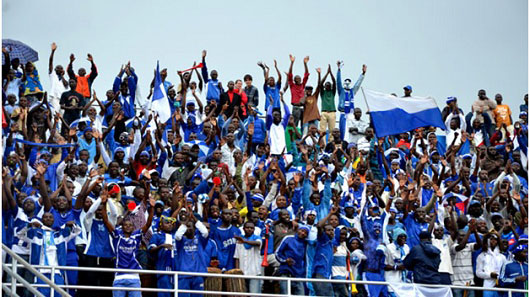 The Sunday Mail
Online Reporter  
POPULAR Dynamos FC fan Chris "Romario" Musekiwa has urged the Harare City Council and Sakunda Holdings to "find each other" for the benefit of football development.
Sakunda formally withdrew their proposal to finance the modernisation of the old football venue, citing "toxicity" on the part of the local authority.
The energy company had revealed a grand plan to refurbish Rufaro and also construct a shopping mall around the stadium.
Sakunda, who are also Dynamos' principal sponsors, also wanted the club to return to the ceremonial home of football.
Dynamos have been using the National Sports Stadium as their home over the last four years.
But the Rufaro refurbishment deal collapsed last week amid allegations that City of Harare officials were politicising the issue.
Harare City Council mayor Jacob Mafume claimed that the municipality had the capacity to renovate the stadium.
"Council must just be humble and go back to the negotiating table with Sakunda Holdings for the benefit of football.
"Council should embrace progress; they should not chase away potential investors," said Musekiwa.
"Rufaro is filthy. The last time we attended the Axis Solutions Cup final there was no running water and the toilets are not functioning.
"Yet this is the home of football. If you got to Botswana, Egypt or Tunisia, they know about this stadium because their teams used to play here."